Shifting Perspectives: Harnessing Contact Lenses to Combat Childhood Myopia
by Optoplus / July 2023
Understanding myopia or nearsightedness
Myopia, commonly known as nearsightedness, is a common refractive error that blurs distant objects while maintaining clarity with nearby ones. It occurs when the eyeball elongates excessively, or the cornea develops a pronounced curvature, causing light to focus in front of the retina. Globally, myopia affects approximately 30% of the population1, often developing during childhood and progressing as the eyes continue to grow.
Concerns surrounding childhood myopia
Childhood myopia raises concerns due to its progressive nature. Its advancement is linked to an increased risk of various eye conditions in adulthood, such as retinal detachment, glaucoma, and cataracts2. Moreover, myopic children may encounter difficulties in the classroom, reduced outdoor activities, and a higher likelihood of experiencing complications associated with nearsightedness3,4.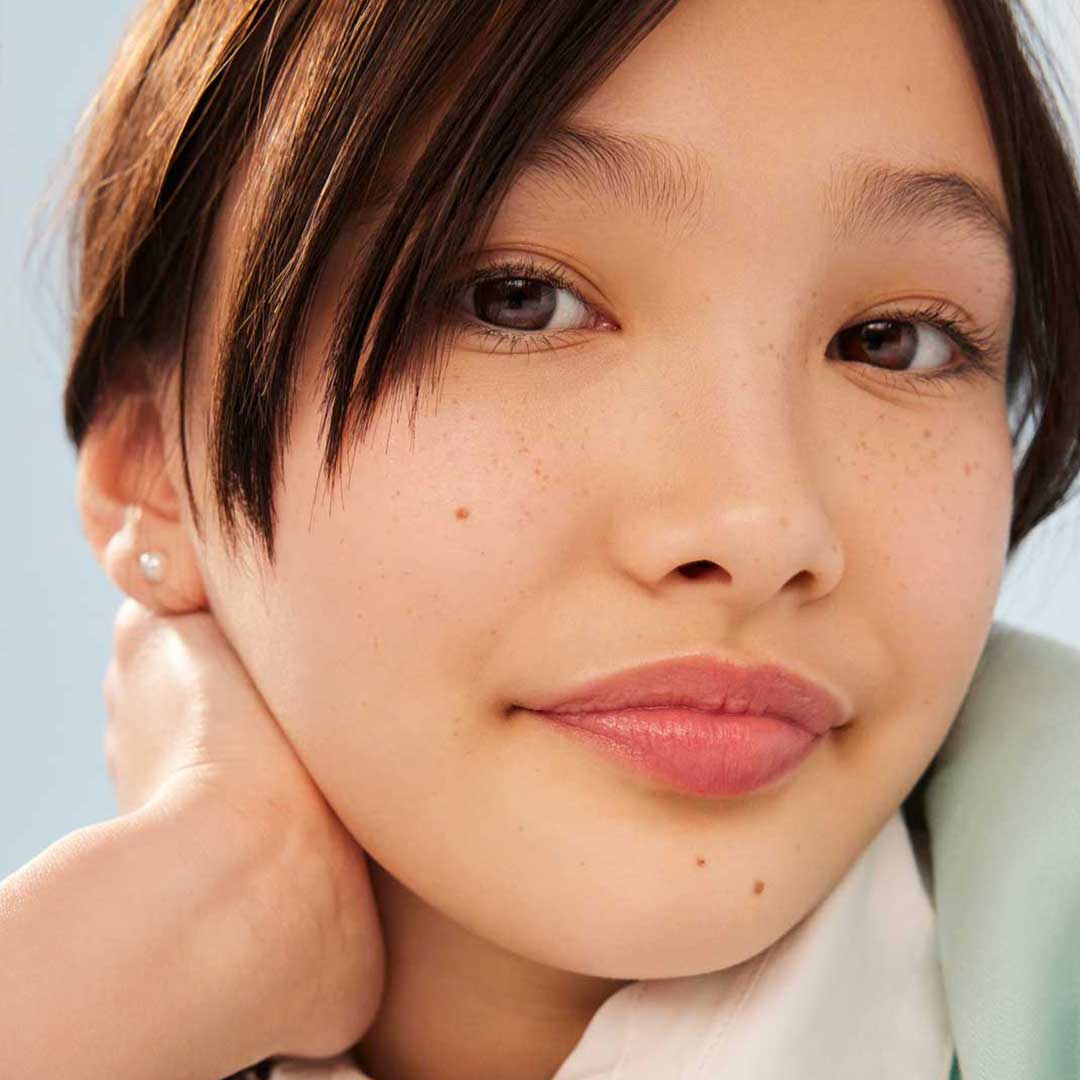 Signs to look out for
Recognizing the signs of myopia in children is crucial for early detection and timely intervention5,6,7. While it's essential to consult with an eye care professional for a definitive diagnosis, there are several common signs that parents can watch out for:
Frequent squinting: Children with myopia often squint to try and improve their vision by temporarily adjusting the amount of incoming light entering their eyes.
Moving closer to objects:

If you notice your child consistently moving closer to the television, books, or other objects to see them more clearly, it may be a sign of myopia. The desire to reduce the distance between their eyes and objects is a compensatory mechanism for blurry vision.
Complaints of blurry vision:

Pay attention if your child complains about distant objects appearing blurry. They may have difficulty seeing the whiteboard at school or recognizing faces from a distance.
Frequent headaches and eye strain: Myopia can lead to eye fatigue and strain due to the extra effort required to focus on nearby objects. Children with myopia may experience frequent headaches, eye discomfort, or tiredness after prolonged periods of reading or screen time.
Reduced interest in outdoor activities: Myopic children often prefer activities that involve close-range vision, such as reading or using digital devices, over outdoor play. The reduced interest in outdoor activities may be attributed to the challenges they face when seeing objects in the distance.
Difficulty in school: Myopia can impact a child's academic performance. If you notice a decline in your child's grades or that they're having trouble seeing the board or reading materials in the classroom, it may be an indication of myopia.
Soft contact lenses for myopia control in age-appropriate children
While glasses have traditionally been the go-to option for myopia correction, contact lenses have emerged as a viable alternative for children and pre-teens. Specialized contact lenses designed for young wearers offer comfort, visual acuity, and safety, making them an appealing choice for myopia management.
The age at which children can start wearing contact lenses depends on several factors, including their level of maturity, responsibility, and the recommendation of an eye care professional. Generally, children can start wearing contact lenses as early as 8 to 10 years old, but it is important to assess each child individually.
Eye care professionals consider various factors when determining if a child is ready for contact lenses. These factors include the child's ability to handle and care for the lenses, follow instructions, and maintain good hygiene practices. Additionally, the child's motivation and willingness to wear contact lenses play a significant role in their successful adoption.
Indeed, parents should involve their children in the decision-making process and have open discussions about the responsibilities and benefits of wearing contact lenses. It's crucial to emphasize the importance of proper lens hygiene, including cleaning and disinfecting routines, as well as adhering to wearing schedules recommended by the eye care professional.
MiSight® 1 day: Advanced contact lenses for age-appropriate children with myopia
While myopia is not curable, contact lenses can utilize advanced optical technologies and specialized lens designs to slow its progression. By wearing contact lenses, children can enjoy unhindered visual freedom, better peripheral vision, and a reduced risk of accidents or breakage that may occur with glasses12-14.
One notable example is MiSight® 1 day by CooperVision. A soft contact lens designed for age appropriate children, the solution allows children with myopia to see well at distances8†. At the same time, these lenses incorporate ActivControl® Technology, which targets the source of myopia progression by controlling axial length increase9. In fact, MiSight® 1 day has been proven to slow the progression of myopia by 59%*.
As for age-appropriateness, MiSight® 1 day are children friendly9. 90% of children11°can insert and remove MiSight® 1 day lenses on their own. These soft lenses are easy to handle9◊ and are disposed of at the end of the day. Moreover, in a three-year study with children aged 8–15, most participants preferred wearing MiSight® 1 day lenses over spectacles10. Parents said their children were happy with the experience of wearing contact lenses, including comfort, vision, ease of use, and freedom from wearing glasses‡.
Empowering clear vision
Contact lenses, such as MiSight® 1 day, have emerged as a valuable tool in combating childhood myopia. By providing clear vision , comfort‡, and controlling the progression of myopia*, these lenses offer a promising solution for age-appropriate children. Recognizing the signs of myopia in children and seeking early intervention can significantly contribute to their long-term eye health and overall well-being. By prioritizing our children's visual well-being and working closely with eye care professionals, we can pave the way for a future filled with clarity and possibility.
---
Note: The information provided in this article serves as general knowledge and should not replace professional medical advice. Consultation with OPTOPLUS eyecare professionals is essential for personalized guidance and recommendations.
Indications and Important Safety Information. Rx only. Results may vary.
ATTENTION:
Canadian Indication: MiSight (omafilcon A) Soft Contact Lenses for Myopia Control are indicated for the correction of ametropia (myopia and hyperopia) in aphakic and non-aphakic persons with non-diseased eyes in powers from -20.00D to +2.00 diopters. The lenses may be worn by persons who exhibit astigmatism of -2.00 diopters or less that does not interfere with visual acuity. MiSight (omafilcon A) Soft Contact Lenses for Myopia Control may reduce the rate of myopia progression in children (6-18) and correct ametropia. Reduction of myopia progression was observed in children with wearing time of 12 hours (8-16 hours) per day, 6.4 days (5-7) per week in a clinical study. Permanent myopia control after lens treatment is discontinued is not supported by clinical studies. MiSight (omafilcon A) Soft Contact Lenses for Myopia Control are indicated for single use daily disposable wear. When prescribed for daily disposable wear, the lens is to be discarded after each removal.
Warnings: Problems with contact lenses could result in serious injury to the eye. Do not expose contact lenses to water while wearing them. No overnight wear. Patients should exercise extra care if performing potentially hazardous activities.
Adverse events: Including but not limited to infection/inflammation/ulceration/abrasion of the cornea, other parts of the eye or eyelids. Some of these adverse reactions can cause permanent or temporary loss of vision. If you notice any of the stated adverse reactions in your child, immediately have your child remove the lenses and contact your eye care professional.
* Compared to a single vision 1 day lens over a three-year period.
† Children aged 8-15 years old, best-corrected spherical over-refraction, LogMAR distance and near acuity.
◊ : At initial dispense, 66/67 children successfully fit with MiSight® 1 day aged 8-12 were able to handle their lenses.
‡ Children ages 8-15.
° By 1 month. As reported by parents.
REFERENCES :

1. Holden BA, et al. Global Prevalence of Myopia and High Myopia and Temporal Trends from 2000 through 2050. Ophthalmology. 2016; 123 (5): 1036–1042.

2. Tideman JW et al. Association of axial length with risk of uncorrectable visual impairment for Europeans with myopia. JAMA Ophthalmol. 2016; 134 (12): 1355–1363.

3. Lamoureux EL et collab. Myopia and Quality of Life: The Singapore Malay Eye Study (SiMES). Invest. Ophthalmol. Vis. Sci. 2008; 49(13): 4469.

4. Chua SYL et al. The Economic and Societal Impact of Myopia and High Myopia. Springer. 2020; 53–63.
5. https://visionsource.com/blog/watch-your-children-for-signs-of-myopia/
6. https://my.clevelandclinic.org/health/diseases/8579-myopia-nearsightedness
7. https://www.mayoclinic.org/diseases-conditions/nearsightedness/symptoms-causes/syc-20375556

8. Logan N et al. Visual acuity, vision performance acceptability and subjective over-refraction in myopic children wearing dual-focus contact lenses. BCLA paper presentation, NCC March 2020

9. Chamberlain P et al A 3-year Randomized Clinical Trial of MiSight Lenses for Myopia Control. Optom Vis Sci 2019;96:556-567.

10. CVI data on file 2018. 3-year data for RCT with MiSight® 1 day and Proclear 1 day.

11. CVI data on file 2018. MiSight 1 day 3-year study report
12. American Optometric Association. Advantages and disadvantages of various types of contact lenses.
13. Pesudovs K, Garamendi E, Elliott DB. A quality of life comparison of people wearing spectacles or contact lenses or having undergone refractive surgery. J Refract Surg. 2006;22(1):19–27.
14. Walline JJ, Bailey MD, Zadnik K. Vision-specific quality of life and modes of refractive error correction. Optom Vis Sci. 2000;77(12):648-52.


For a test, book an appointment with our OPTOPLUS eyecare professionals today!
Share this article