Which Foods Best Feed Your Eyes? The Best Recipes for Eyecare
by Optoplus / July 2023
We all know that carrots are good for our eyes. But did you know that there's a whole world of foods that can help keep your eyes healthy and even help prevent degenerative diseases? To help you make sense of it all, here are three delicious recipes packed with beneficial ingredients that will help care of your eyes for years to come.
This recipe, by nutritionist Hubert Cormier*, is a perfect alternative to eating out and offers an original way to incorporate salmon into your diet. Salmon, as well as the avocado in this recipe, are very rich in omega 3, a fatty acid that helps fight dry eyes, as eating it increases the quantity and quality of tears, in addition to supporting the oily layer of the tear film that prevents their evaporation. Also in this recipe are the well-known carrot, which not only add a little crunch and freshness to the recipe, but also contain a high concentration of beta-carotene, an antioxidant that helps prevent macular degeneration and cataracts.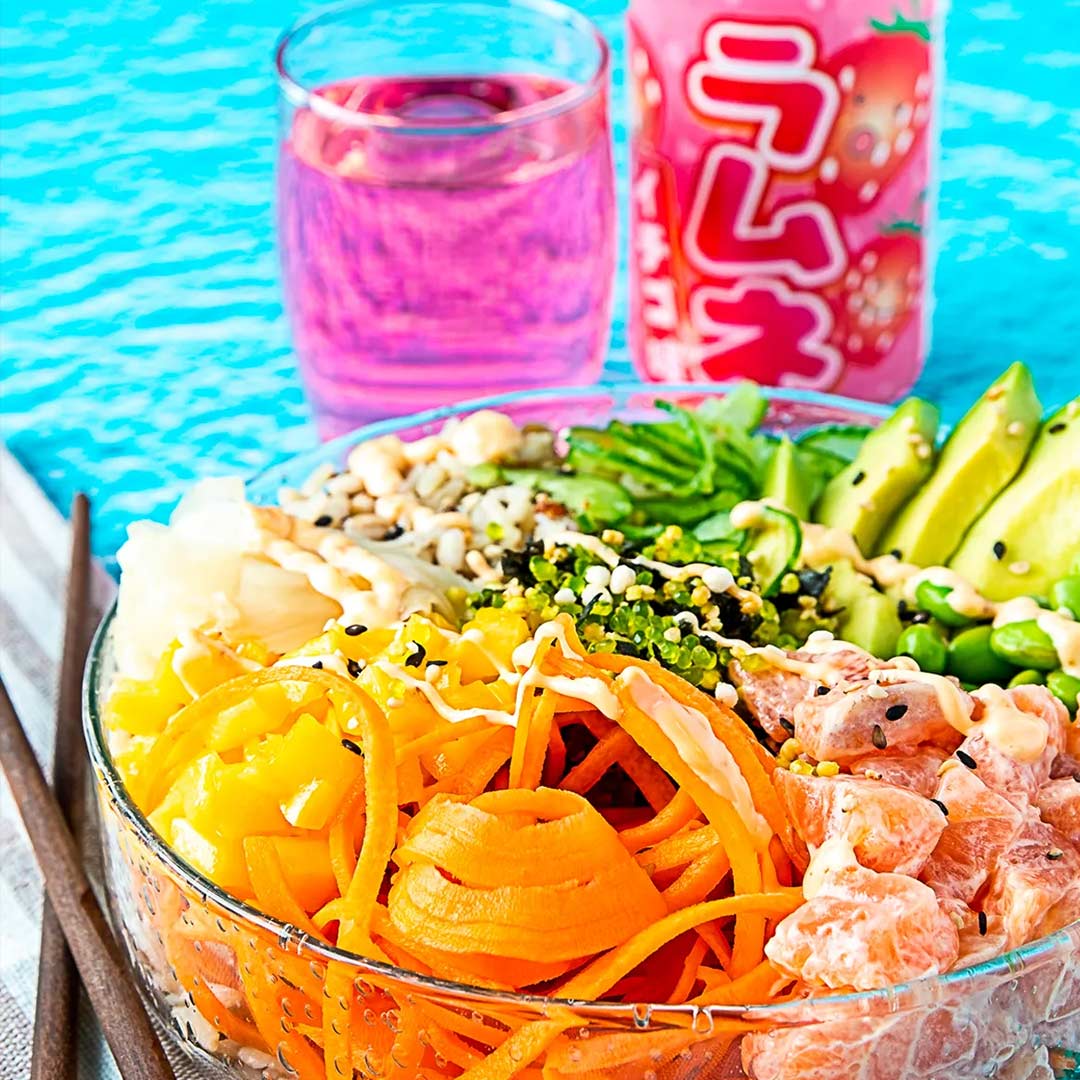 OPTOTIP: We love poke bowls because they allow you to interchange ingredients to multiply the benefits for the eyes such as adding sweet potatoes which are rich in beta-carotene, or strawberries, a good source of vitamin C.
A sweet-and-sour salad that's perfect as a meal or side dish brimming with eye-catching ingredients: that's precisely the challenge taken up in this recipe by Geneviève O'Gleman*. The star of this salad is kale, which, like many leafy greens, contains lutein and zeaxanthin, antioxidants that protect the eyes from the damaging effects of UV rays, and vitamin C from citrus fruits - in this case oranges and lemons - which do their part to absorb the sun's damaging rays. The recipe also includes delicious snow peas, a food rich in beta-carotene, essential for the prevention of eye disease.
OPTOTIP: For even more eye pampering, consider adding walnuts as a garnish and replacing the olive oil with canola oil for a generous dollop of omega 3.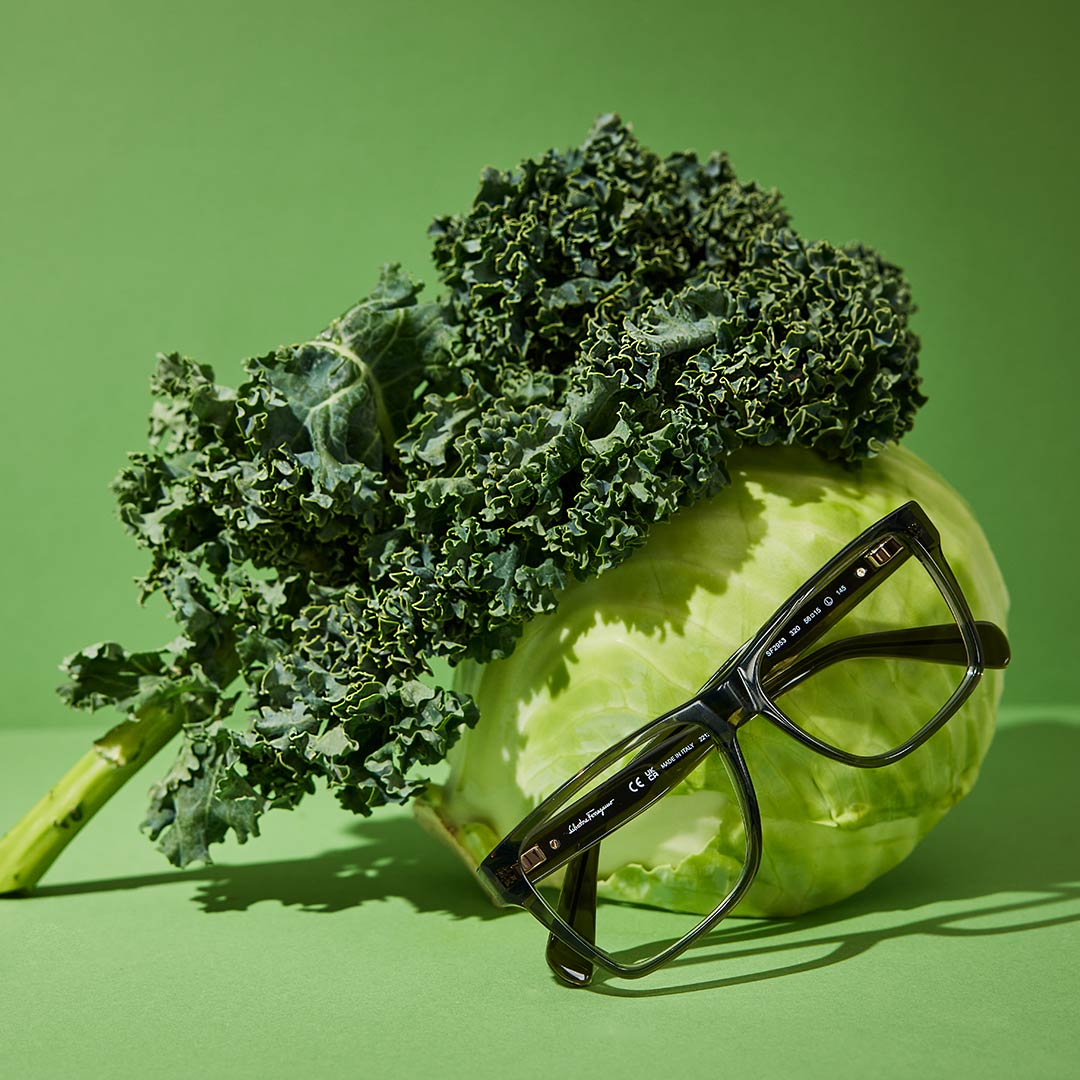 This Ricardo recipe ticks all the right boxes: an abundance of beta-carotene from sweet potatoes, omega 3 from avocado, antioxidants from kale, vitamin C from cherry tomatoes and all the goodness of legumes with a generous portion of chickpeas. In fact, legumes are an important source of zinc, a trace element that helps the liver release vitamin A, which in turn enables the retina to produce the melanin essential for protecting the eyes from UV rays. Vitamin A, also known as retinol, is also found in dairy products such as yogurt. We love this vitamin because it has exceptional antioxidant properties and plays an essential role in maintaining the conjunctiva - the white layer of the eye - as well as improving vision in low-light conditions.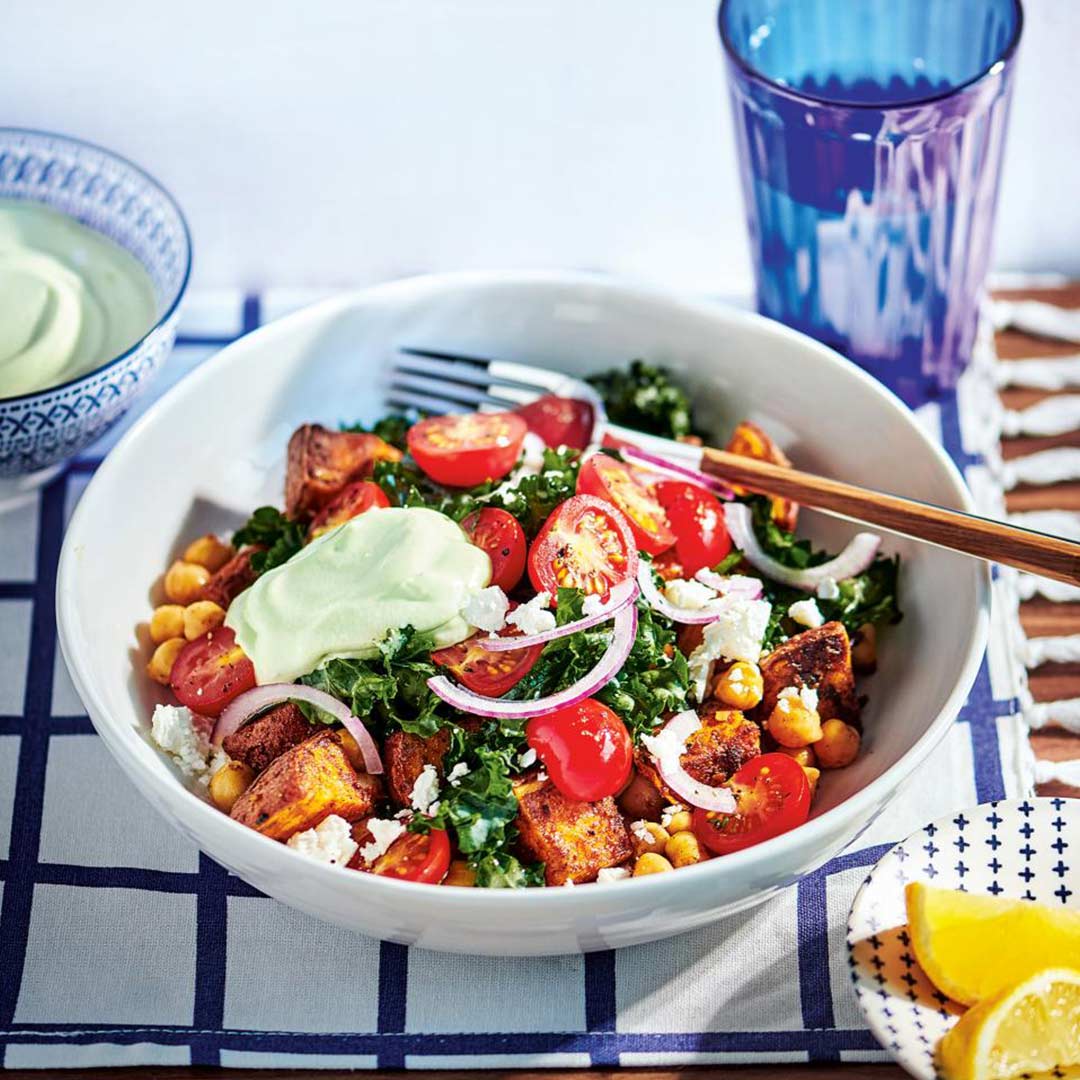 When it comes to diet, the most important thing is always to do your best. Supplements such as vitamins, omega-3 and minerals can help meet certain nutritional needs that cannot be attained by diet alone.
OPTOTIP: Take our dry eye test. This test will help you measure your level of dry eye.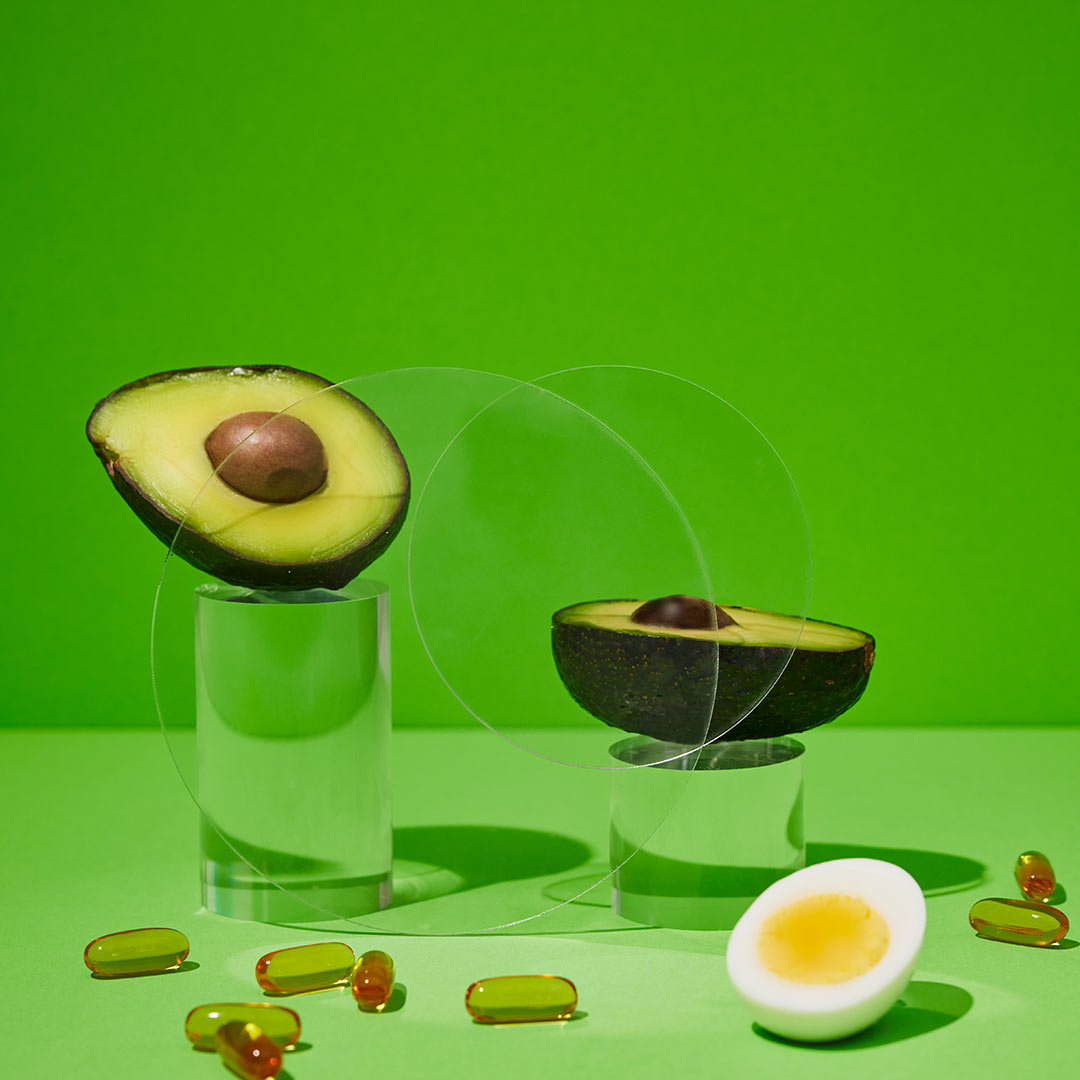 For personalized advice and to find out more about the good habits you can adopt to preserve the health of your eyes, do not hesitate to meet an OPTOPLUS eyecare professional by booking an appointment at one of our clinics.

*Please note, links lead to French only Websites.
Share this article