7 Events You Won't Want to Miss Before Going Back-to-School!
by Optoplus / July 2022
Summer season is in full swing, and events are plentiful in every corner of the province. We all know about the Festival d'été de Quebec, the Festival Western de Saint-Tite and Osheaga. But what else is going on?
Here are 7 events that will take you away this summer!
Montréal Pride Festival
From August 1st to 7th, the Montréal Pride Festival will help you experience all the colours of the rainbow!
Since 2007, the Festival has celebrated the cultural richness of Montreal's 2SLGBTQIA+ communities. In addition to its not-to-be-missed parade, you'll enjoy activities for all, free shows and panels. While Ariane Moffatt takes the stage with Sarahmée, Laura Niquay, Calamine, DJ Kris Tin and DJ Sam, Rita Baga will host Drag Superstars, the largest free drag show in the country!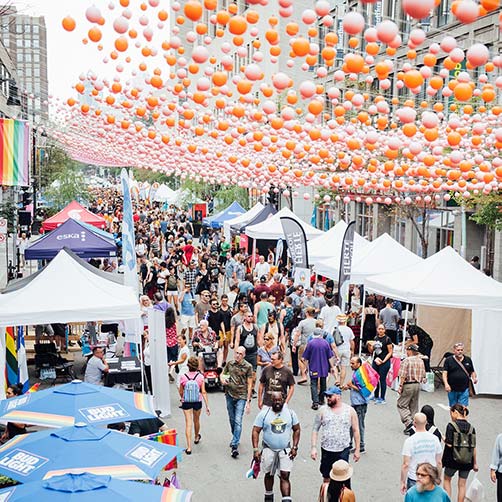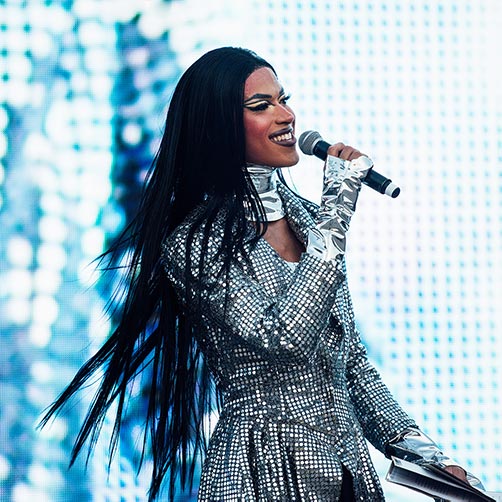 Picture credit: Pride Montréal
Festival International Présence Autochtone
From August 9th to 18th, the Quartier des spectacles will be decked out in its finest colours for the Festival International Présence Autochtone (FIPA).
This multidisciplinary cultural and artistic event highlights the art, history and traditions of the First Nations. It highlights the importance of Aboriginal culture by showcasing its artists, filmmakers, storytellers, and dancers. Come and explore the culture and richness of the continent's fist inhabitants!
Picture credit: Festival internationale présence Autochtone
Big Bang Fest
From August 12th to 14th, don't miss the Big Bang Fest, a music festival in the heart of the Laurentians!
Hosted this year by the municipality of Val-Morin, the event offers about 15 musical performances on 3 stages. Most shows are free! Bran Van 3000, Anonymous, Antoine Corriveau and countless other artists from here and elsewhere will be on hand. You will also be able to witness works of art created live.
Picture credit: Big Bang Fest
Lumifest en Cavale
From August 18th to 20th, as soon as the sun sets, downtown Repentigny will shine with a thousand lights thanks to the amazing installations put forth by Lumifest en Cavale.
You will be fascinated by the architectural projections of this nomadic version of the famous Lumifest festival, which is held every year in Old Longueuil. Structures and light projections will bring to life the facades of the city buildings in a journey of breathtaking visual works.
Picture credit: Lumifest en Cavale
Festival de la poutine in Drummondville
Are you a fan of Quebec's national deliciously decadent dish? From August 25th to 27th, the Festival de la poutine in Drummondville is THE place to be!
This event celebrates the greatness of poutine with music and merriment. Its 10 poutineries are enough to make the toughest foodie drool! As the festival was initiated by Les Trois Accords, you can bet they'll take the stage. Hubert Lenoir, Loud, Émile Bilodeau, Ariane Moffatt and many more artists are also part of the line up.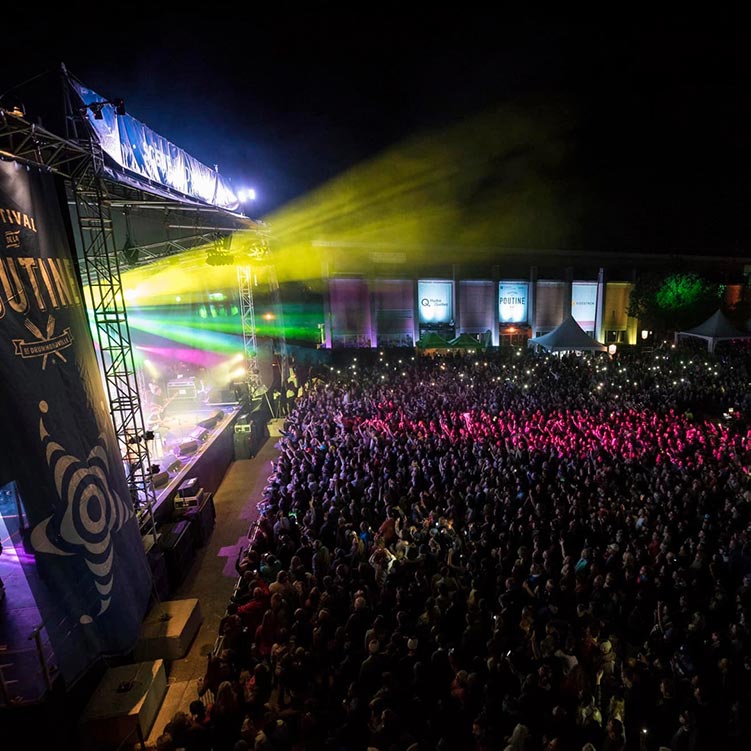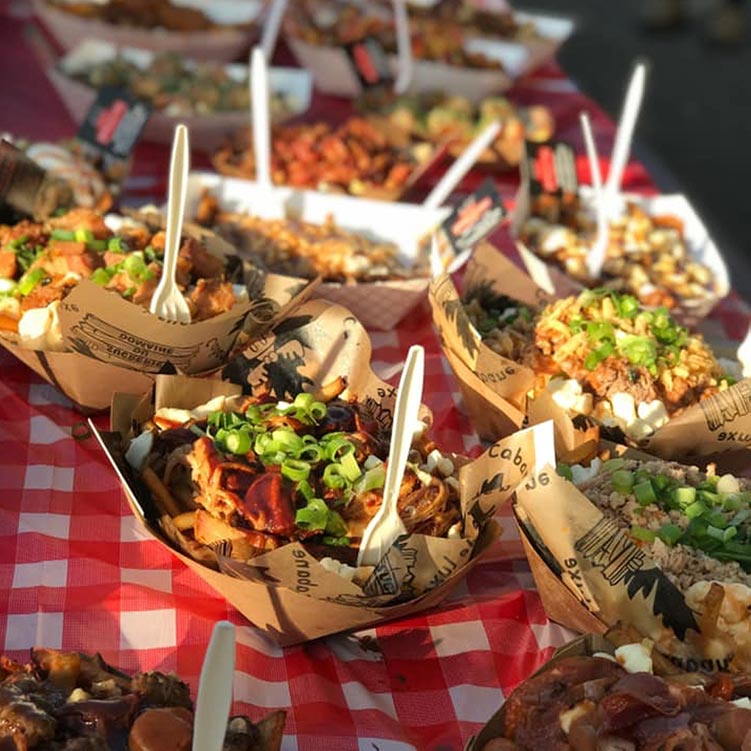 Picture credit: Festival de la poutine
Festival DISTRIX
The second edition of the DISTRIX festival will be held from September 2nd to 4th in Montreal's Quartier des spectacles.
Distrix is art meets sport in the streets of the Montreal. Attend the FIBA 3X3 World Basketball Series finals and breathtaking artistic performances. Rap, DJ, slam, breakdance, street dance, street improvisation, graffiti: all this and more awaits you and the whole family in the Place des festivals. Come and experience the vibrating rhythms of DISTRIX!
Picture credit: Distrix
MondoKarnaval
From September 3rd to 5th, come and discover the cultures of the world thanks to MondoKarnaval – Cultures en fête in Quebec!
With its colourful parade, this event brings together Quebec City's cultural communities. With its open-air concerts featuring renowned artists, young talent, exhibitions, and screening, MondoKarnaval invites the public to celebrate cultural sharing in all its forms. A host of free activities and fun for the whole family await you!
Picture credit : Mondokarnaval
Did you know that 80% of a child's learning process is based on vision*? Take advantage of the last few weeks of the summer holidays to book an appointment for an eye exam with one of our OPTOPLUS eyecare professionals!
*Source : AOQ | Association des Optométristes du Québec (aoqnet.qc.ca)
Share this article