10 Essentials to Pack for the Holidays!
by Optoplus / July 2022
The summer season often means holidays! Whether it's for a few days of several weeks, it's always good to get away from the daily grind. Trying to figure out what to pack can be a headache! Do you always feel like you've forgotten something important? Here's our list of essentials to pack for a trip under the sun, whether you're headed for a trek in our beautiful province or abroad!
Polarized Sunglasses
I'm going on a trip and I am going to pack… my sunglasses of course! Protect your eyes from the sun's harmful rays while making the most of your holidays. The eyecare specialists, optometrists and opticians at your local OPTOPLUS clinic are there to advise you on the latest trends and your facial morphology.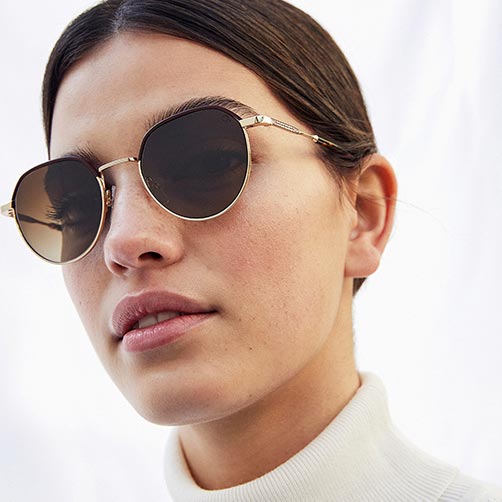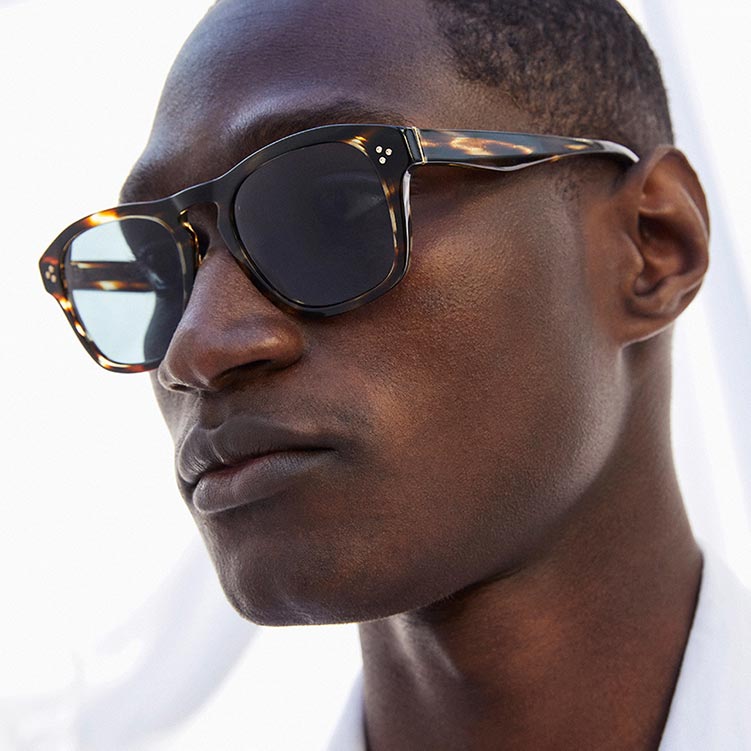 Picture credit: Etnia Barcelona
Sun Protection
Protecting your skin from UVA and UVB rays is a must, no matter where you're headed. But how does one choose the right sunscreen? Choose a high protection factor (minimum SPF 30) with a broad spectrum and don't forget to apply it every 2 hours. Made in Quebec with natural ingredients, Attitude brand sun care products are among our favourites. Their line of plastic-free, water-free mineral skincare products come in a handy stick format that's easy to slip into your suitcase or purse!
Picture credit: Attitude
Swimsuit
You can't talk about swimwear without thinking about June Swimwear! This favourite Quebec brand offers a range of bikinis and one-piece suits designed in Montreal since 2009! We love their latest summer collection that mixes prints and trendy colours, as well as their JUST SWIM collection, brand new styles combining athletic cuts and stylish designs, created to accompany you in your water workouts!
Picture credit: June Swimwear
Mosquito Repellant
It's hard to fully enjoy nature when mosquitos are pestering you. Enjoy your holiday without insect bites thanks to Druide bio, an eco-responsible Quebec company offering certified organic, natural body care products. Their Adventure Kit contains 3 essential products for your outdoor activities: the insect repellent with lemon eucalyptus as well as the citronella soap and shampoo.
Picture credit: Druide
UV Blocking Contact Lenses
For travelling or simply enjoying a day at the beach, contact lenses are far more practical than glasses. For better hygiene, we recommend daily wear contact lenses from Mediflex, our private label available in all OPTOPLUS clinics. In addition to offering daily comfort and better ocular health, this lens has the advantage of allowing oxygen to completely penetrate through to your eyes, has a very high-water content and even protects your eyes from UV rays*!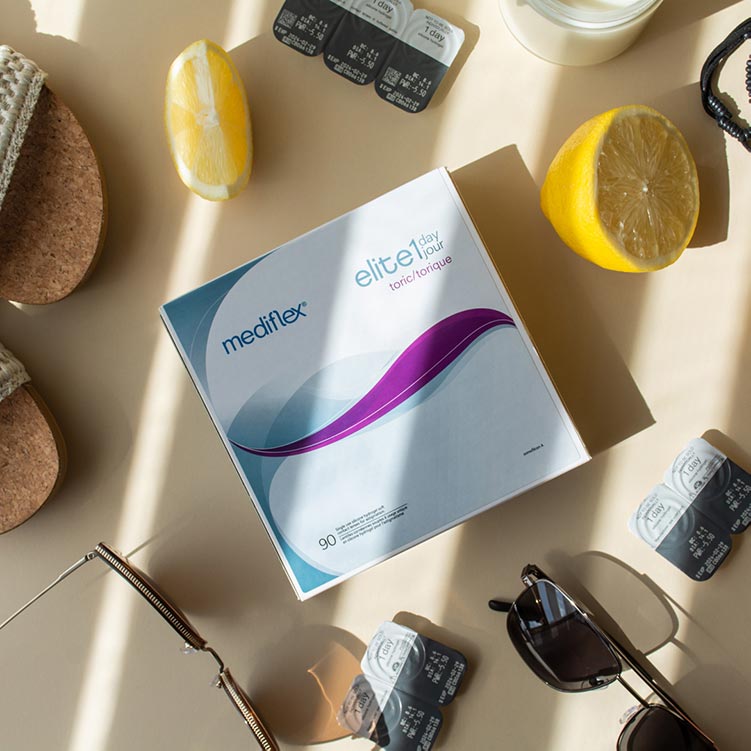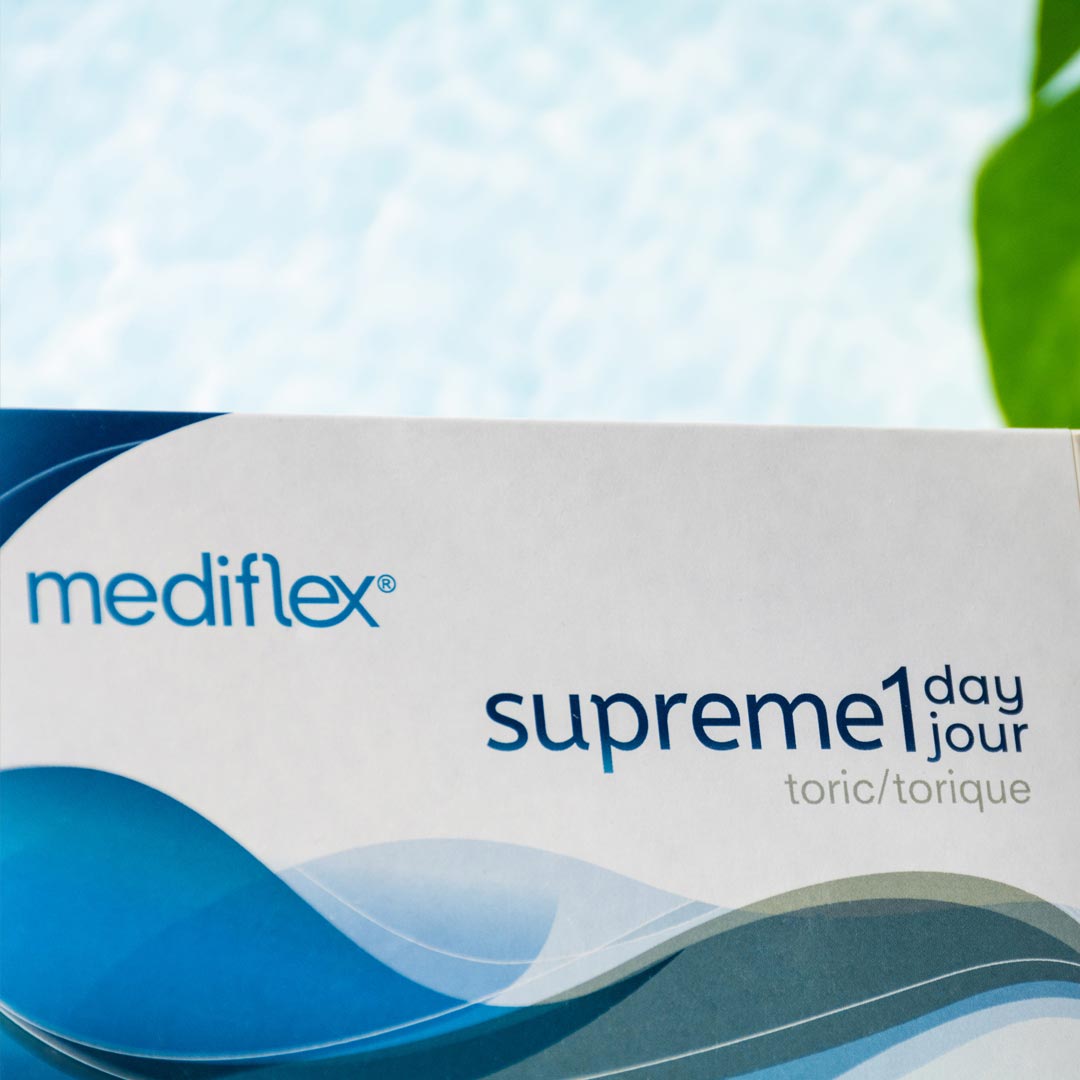 Picture credit: Mediflex
Microfibre Towel
Are you looking for a compact towel that dries quickly so you can easily slip it into your suitcase and take it everywhere on your holidays? Designed in Montreal, Kawelä towels are made of microfibre, a material to which grass or sand does not cling. They will accompany you in all your activities, from the beach to the park and the pool!
Picture credit: Kawelä
Retractable Water Bottle
Does your water bottle not fit in your luggage or handbag? The retractable water bottle is a must-have for your holiday! Made of silicone and recycled materials, this style, offered at Eugène Allard, a Quebec-based boutique, is waterproof, retractable and reusable. It can even attach to your bad to free up more space.
Picture credit: Stojo
A Cap
Made in Quebec, Ciele Athletics caps are ideal for all your activities. In addition to offering protection against the sun, they are equipped with a reflective strip, ideal for the athlete in you. It's the perfect accessory to add a little colour to your holiday outfits!
Picture credit: Ciele Athletics
Bar Shampoo and Conditioner
BKIND's shampoo and conditioner bar duo is one of our favourites for a good reason. Eco-responsible, vegan and zero waste, they are made in Quebec from natural ingredients, much to the delight of our lovely locks! One bar can last up to 40 uses and fits easily into a suitcase or carry-on.
Picture credit: BKIND
Books!
Holidays are also about taking the time to read a good book. Whether at the cottage, by the lake or lying on the beach, novels by Quebec authors are amongst our must-haves for escaping. Looking for something new to pack? The booksellers at Renaud-Bray, a local company, will advise you based on your preference!
Picture credit: Renaud-Bray
*Caution: UV blocking contact lenses are not a substitute for UV protective eyewear, such as goggles or sunglasses, as they do not completely cover the eye and surrounding area. Patients should continue to use UV protective eyewear as directed.
Don't hesitate to contact your local OPTOPLUS clinic for advice on sunglasses or contact lenses that will match your needs !
Share this article