The Latest Parisian Eyewear Trends
by Optoplus / February 2022
Paris, city of love … and the city of style! This season, we are inspired by the Parisian art of living by breathing a little eclectic chic into our eyewear. An unexpected blend of textures, clash of patterns and colours with a flair for artisanal details; we focus on three renowned French eyewear brands that set the tone for spring-summer trends of 2022.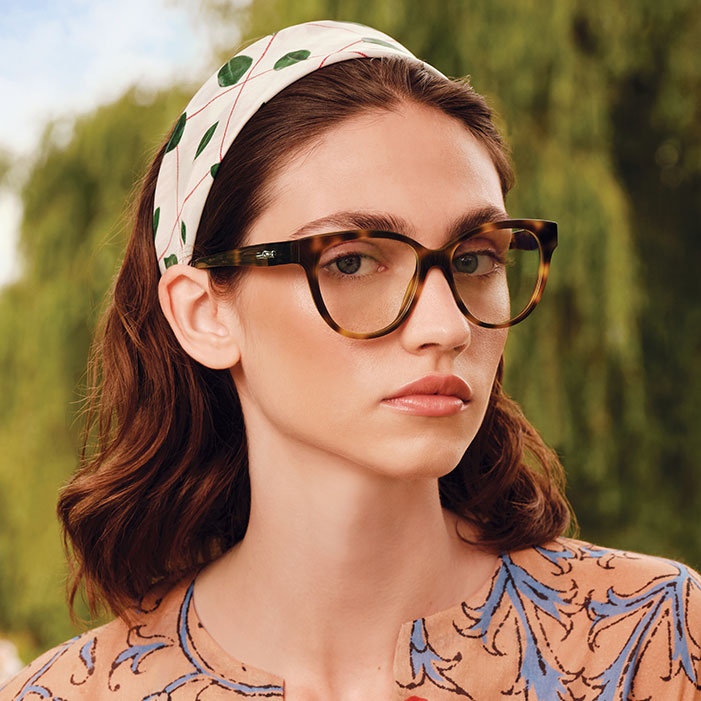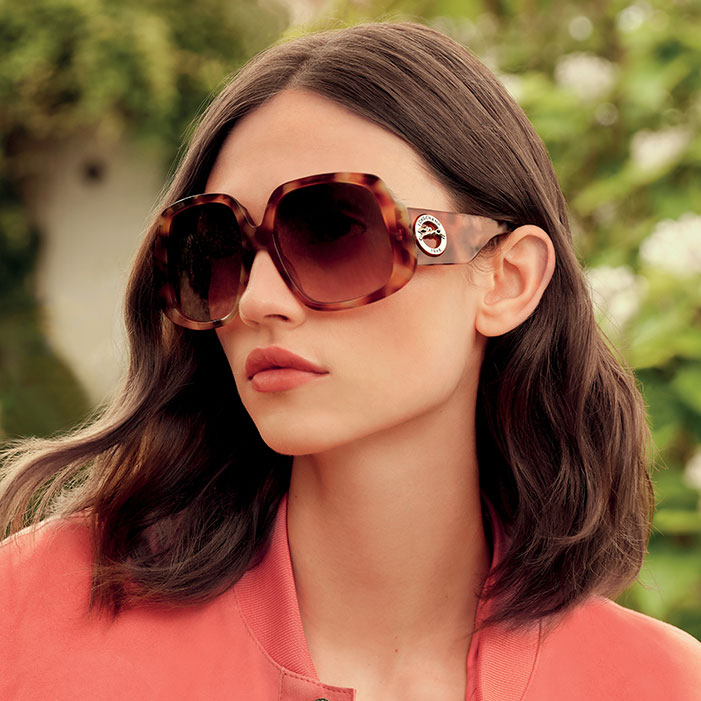 LONGCHAMP
Since 1948, Maison Longchamp has been infusing its vision of modern luxury into its high-quality travel accessories and handbags. The brand first established itself in the 2e arrondissement of Paris as a manufacturer of handmade pipes before diversifying its offering in the early 1950s by opening the now famous Longchamp boutique at the Paris-Orly airport. Its equestrian logo has since become synonymous with sophistication, Parisian elegance and savoir-faire, an ethos perfectly embodied in the timeless lines of the Pliage bag.
Holiday!
Always a mix of textures, eclectic energy and elegance: the spring-summer collection and Longchamp evokes sunny Sundays in Povence, with its embroidered fabrics and striped sailor tops drying on the clotheslines. The eyewear has a jet-set energy that screams travel, with seductively shaped frames and a dark tortoiseshell pattern that springs to life in the sun. For a touch of glamour, the temples are set with gold and lush jewels that give the sunglasses a vintage look. Pair these glasses with a silk scarf in abstract patterns for a look that captures the essence of fist-class travel.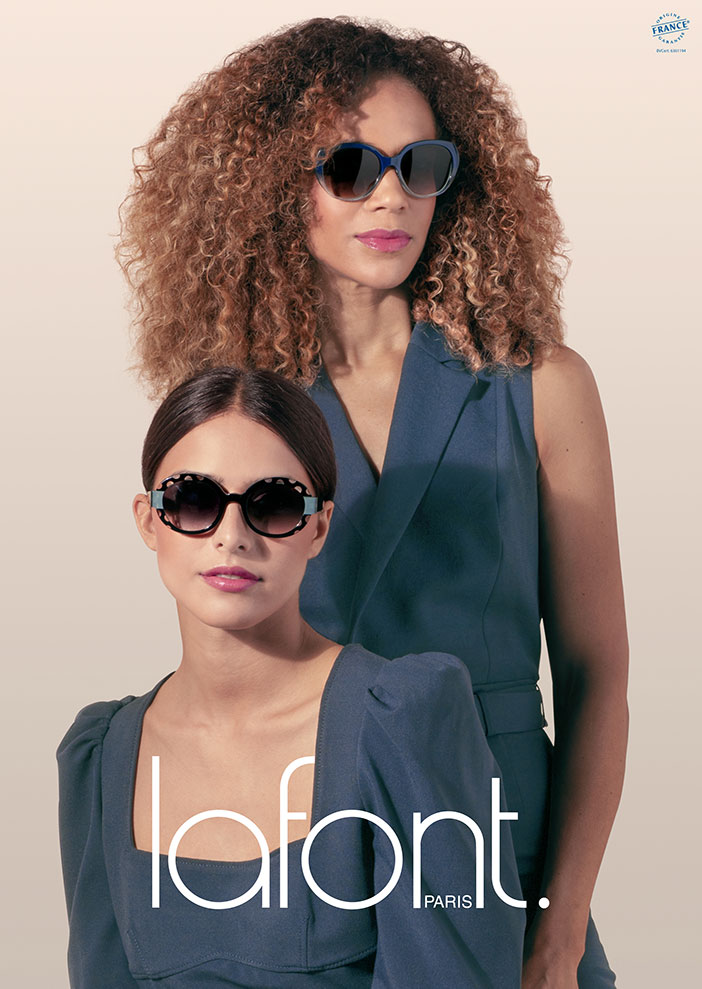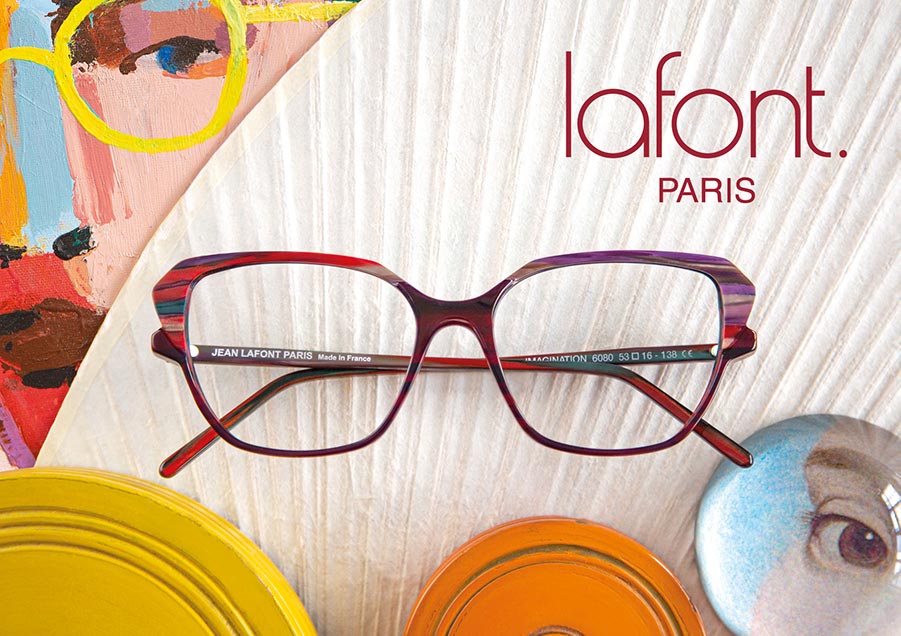 LAFONT
Inspired by art and the unbridled colours of modern paintings, Lafont has been defending the French eyewear heritage since 1923. It is by basing its creativity on a craftmanship at the cutting edge of technology that this almost century-old company has made a name for itself in the fashion world, accumulating collaborations with Couture brands. Refined, delicately balanced and wisely avant-garde, Lafont eyewear dares to be colourful and infuses its designs with a typically Parisian originality.
Flamboyant
This season's eyewear highlights are tinged with boldness, strong shapes and colours. Styles that look like they were sculpted by an artist's hand take over the eye with their thick acetate, spontaneously blending up to three shades to create a striking fashion accessory. At Lafont, patterns are playfully layered and give frames a unique artisanal character. Two-toned acetate brings together intense colours like garnet and purple, but also delicate shades of soft green, powder blue and pink, giving the frames a fresh spring feel!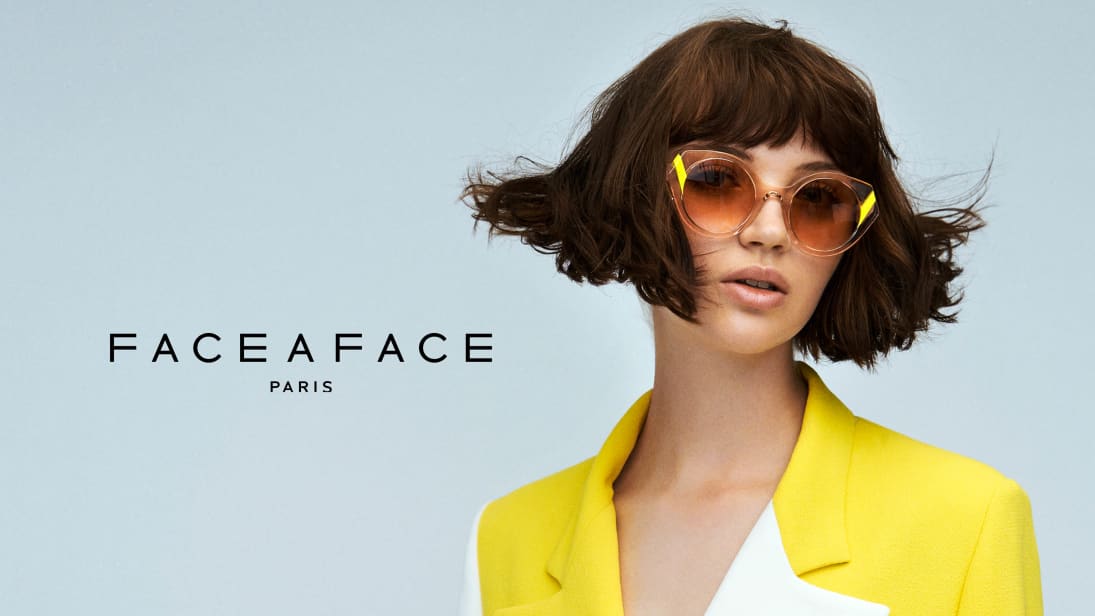 FACE À FACE
By drawing on its abundant references to modern art, contemporary design and architecture, FACE À FACE has established itself as one of the most daring optical brands of its time. With their blend of materials, unique shapes and vibrant palettes, FACE À FACE eyewear has an inherently non-conformist character, reflecting Parisian artistic culture. Each of these handcrafted frames is thus a small work of art, where function and design are balanced in perfect harmony.
Future Architecture
This season, FACE À FACE paints a futuristic universe where each piece of eyewear is designed as a prism with multiple facets and reflections. The frames, with its labyrinth lines, are inspired by the hallucinatory staircases of the artist Escher, as well as negative spaces and radical cuts evoking the geometry of the art deco era. Pastels and neon meet in a whimsical collision of colours, and transparent acetate is enhanced with contemporary matte details. Stunning but always chic, FACE À FACE sunglasses borrow from the past to better design the future.

To discover the brands in person or to order a specific style, visit the OPTOPLUS clinic nearest you!
Share this article