Five simple steps for creating a greener eyewear practice
by Optoplus / November 2021
Even though they're fairly small, glasses and contact lenses can still contribute to environmental waste. That's the reason why OPTOPLUS visual clinics are taking steps to care for the planet on top of helping you tend to your visual needs. Many of our clinics have begun to institute eco-friendlier habits, some even going so far as to eliminate paper use in their clinics. To encourage you to adopt green initiatives at your clinic, here are five easy habits you can adopt for a more sustainable eyewear practice.
Go digital

More and more, eye clinics are striving to offer their optometry services online to reduce travel. Not only does booking an appointment online for a contact lens renewal or shopping for frames save you time and money, but it also means you can reduce your clinic's carbon footprint by minimizing paper and fuel consumption.
Recycle more

By now, you already know that cardboard and plastic containers are recyclable. But were you aware that eyeglasses, contact lenses, and the blister packs they come in can be recycled, too? Beyond that, numerous eye care providers offer their patients the option to bring in their old glasses for recycling. These recycled glasses are then donated to organizations such as Optométristes Sans Frontières that then give your glasses a second life through humanitarian efforts. As for ​contact lenses, the Bausch + Lomb optical brand has partnered with TerraCycle® to create a national recycling program to help reduce the amount of waste generated by disposable contact lenses. Ask your OPTOPLUS clinic about the different recycling options available.
Shop local

When in doubt, shop local. All OPTOPLUS optometry clinics are stocked with Canadian-designed and produced eyecare products to meet the community's visual needs on a local level while cutting back on the carbon footprint that comes with overseas purchases. For example, Montreal-based Avenue Eyewear offers quality Canadian-designed frames at affordable prices—so you can flaunt your local pride fashionably. What's more, visiting your local eye care clinic to buy your new glasses is a great way to save on shipping fees and reduce the unnecessary packaging and handling that many online retailers use in excess.
Stay informed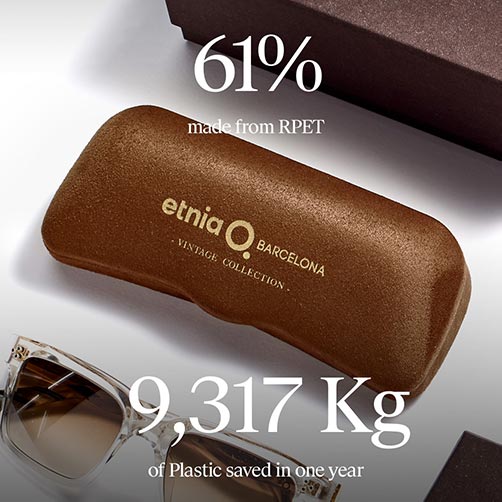 Innovations in eye care technology are a vital part of the optical field. Increasingly, eyewear companies are offering ground-breaking collections made entirely from eco-friendly materials. Brands like Chloe, Neubau, Gucci, Etnia Barcelona, Dragon, OTP, Zeal and ECO have invested their time and expertise towards eyewear production centred on recycled metals, wood, and plastics as well as biodegradable plant-based acetates. Seeing more companies get on board is an excellent step in the right direction for the planet.
Make wise investments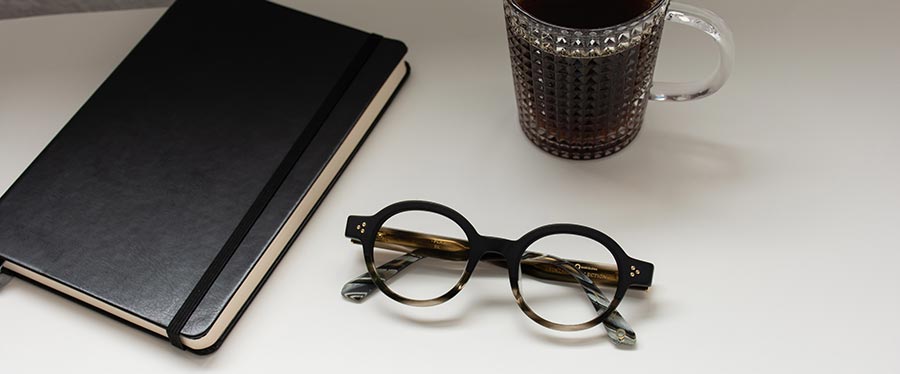 One of the most effective ways to reduce your carbon footprint is better planning. By that, we encourage your patients to purchase eyewear that's high-quality and built to last, so it won't need to be replaced as frequently. This can help you find your signature look and save money—a win-win situation!
Find an OPTOPLUS clinic near you and plan your next visit to learn more about what eco-friendly options are available to you.
Share this article