The different eye colours
by Optoplus / April 2021
The factors that influence why a pair of eyes might be a specific colour instead of another isn't common knowledge. It just so happens that there's a hereditary component to eye colour. While this is a complex subject that's still being studied, it's now understood that our genetics influence eye colour. Recent findings have shown us that over 150 genes affect the colour of our eyes1.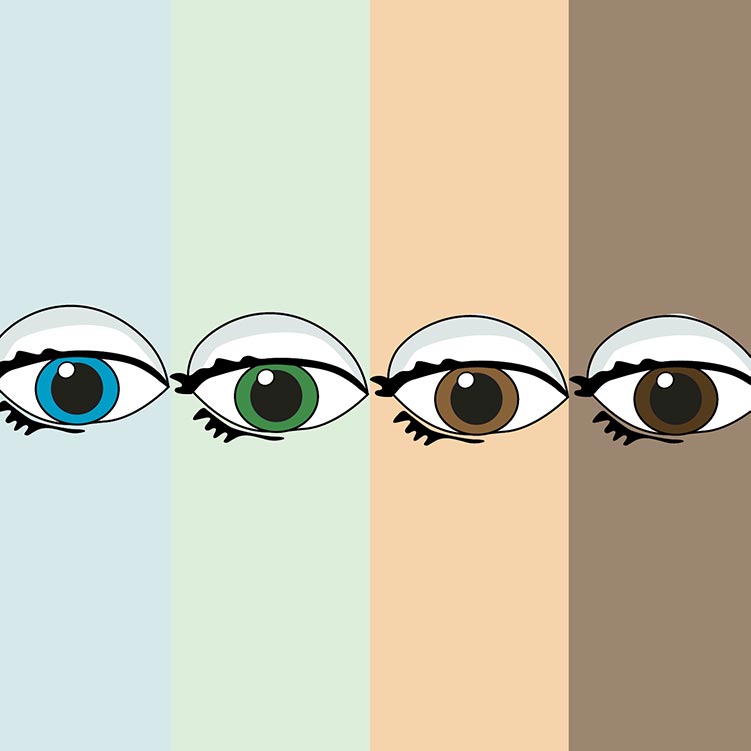 How does eye colour develop?
A dark brown pigment called melanin plays a major role in determining the colour of the iris. The greater the presence of melanin, the deeper and more hazelnut the eyes will be. Irises with a low melanin count are blue or grey. Finally, green eyes happen when a yellow pigment called lipochrome is present. Melanin (brown) + lipochrome (yellow) = green2.
The amount of melanin found in the iris is also genetic, passed down to us by our parents. For example, if both parents have brown eyes, this is the pigment that will be 70% more likely to be passed on to their children. However, it isn't impossible for them to have a child with blue eyes either2!
Over 3 out of 4 people have brown eyes
It's no surprise that brown eyes are the most common eye colour. Approximately 80% of the population has either brown or hazel eyes2.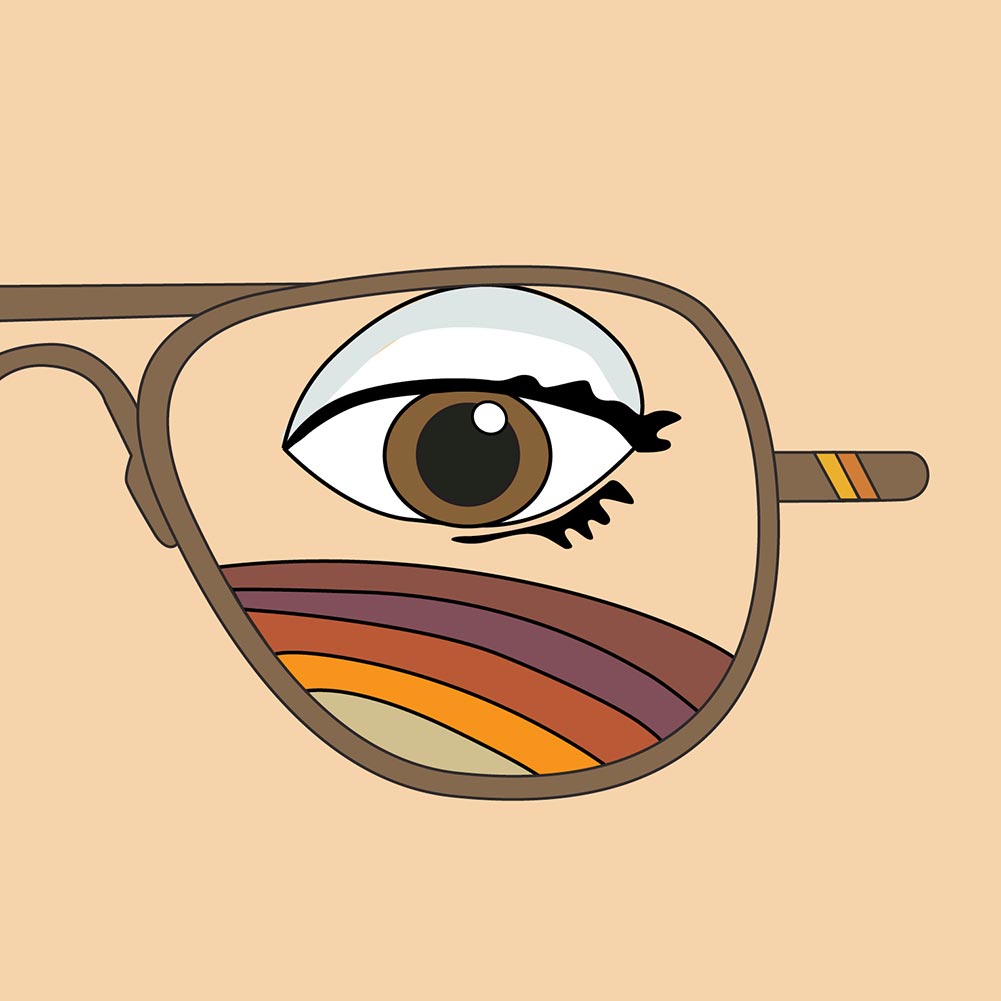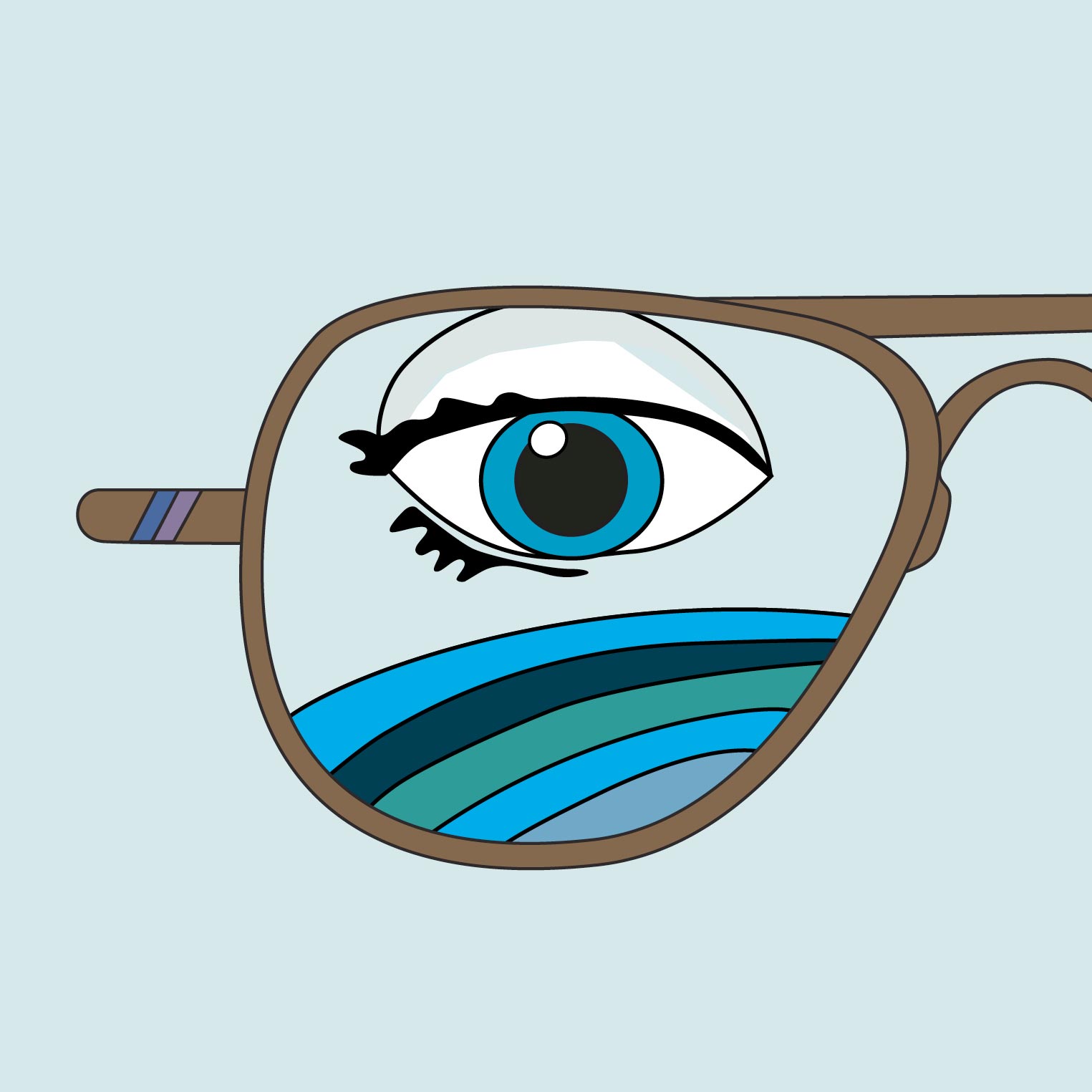 1 in every 10 has blue eyes
Only about 8 to 10% of the population has blue or blue-grey eyes in the West. Surprisingly, this eye colour's origin can be traced back to ancestors who lived between 6,000 and 10,000 years before our time3.
2 people out of 100 have green eyes
The rarest eye colour of all? Only 2% of the world's population has green eyes. It's more frequent in Europe as well as in some Asian and African people3.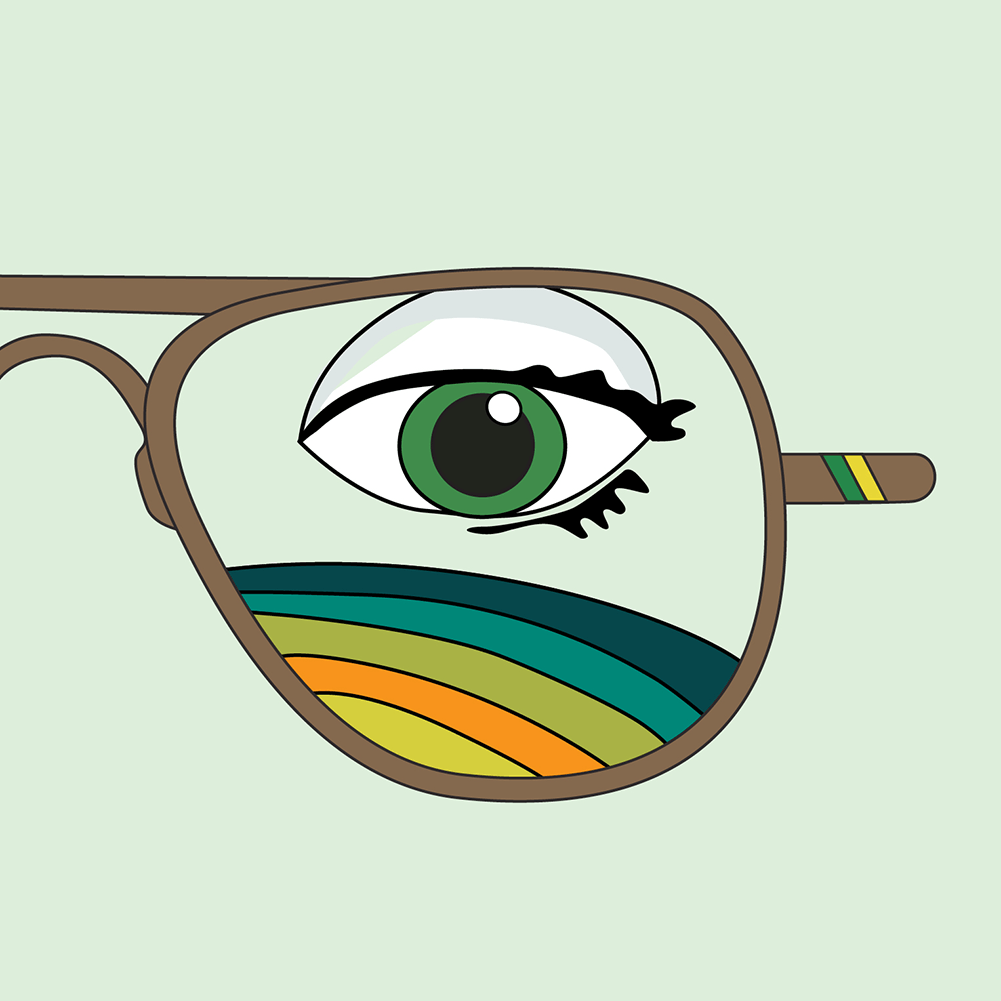 Beware of light!
People with green or blue eyes are generally more sensitive to light than those with dark eyes. Since they contain less melanin (brown pigment), light penetrates their eyes much more easily. They are therefore more reactive to UV rays. That being said, wearing sunglasses is highly recommended for people of all eye colours — after all, it's one of the most effective ways to protect your eyes from UV rays while taking in some sun!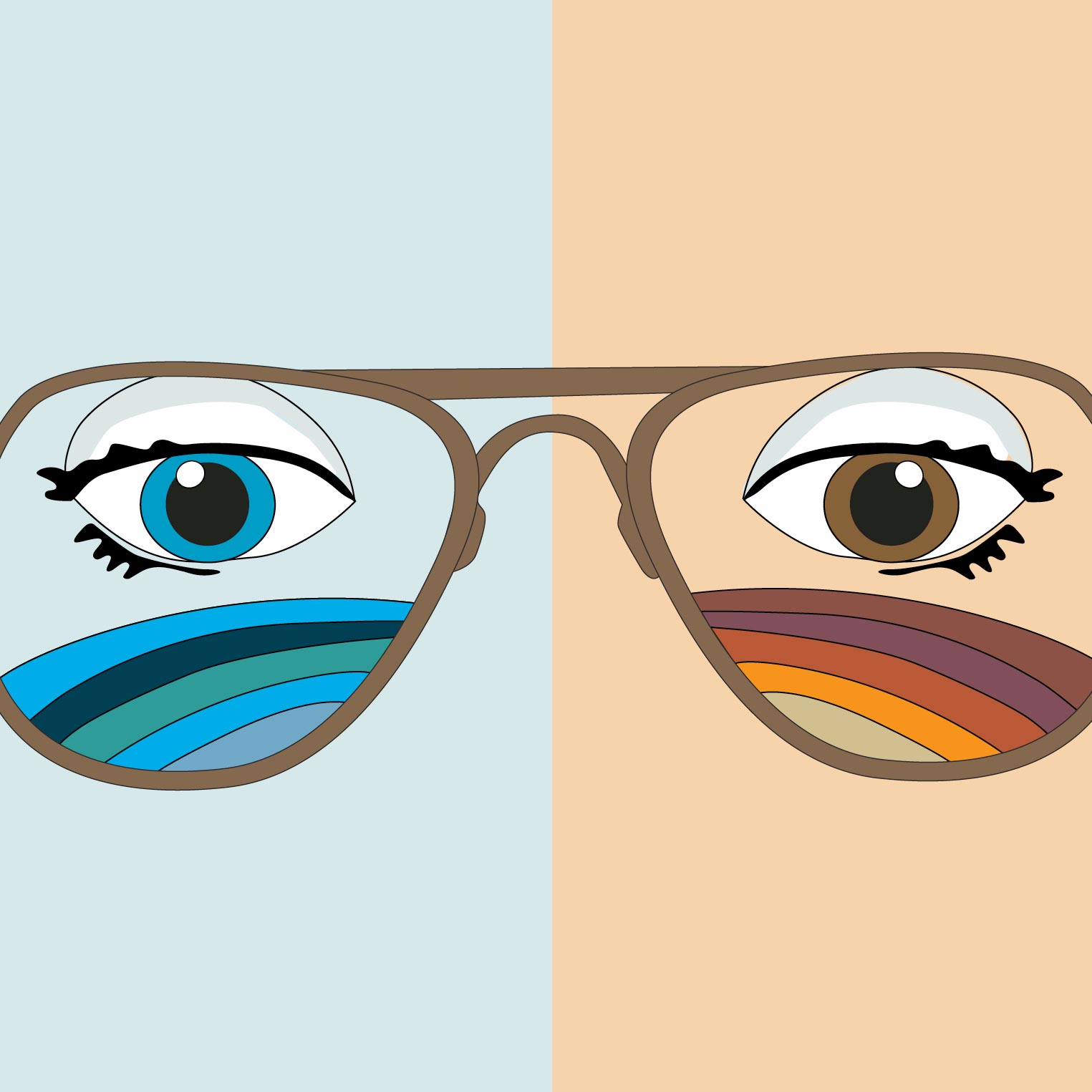 Different coloured eyes are rare, but it does happen!
Heterochromia is the name given to eyes with either one iris made up of two or more colours or when each eye has two distinctly different coloured irises. This is a rare genetic phenomenon.
Quebec's most beautiful eyes

Guess what? The winner of our "Quebec's Most Beautiful Eyes" contest actually has heterochromia! We recently sat down with her for an interview, click here to see her beautiful eyes!
No matter the colour of your eyes, what's most important is that you take care of their health! The best way to do that is to undergo a thorough eye exam with an optometrist, to give you an accurate picture of eye health and visual acuity.
Share this article