20 Activities to Help you Beat Quarantine Boredom
by Optoplus / April 2020
Are you running out of things to do while quarantined? OPTOPlus has compiled a list of creative activities to help you make the most of your days! Who knows, maybe you can learn to knit, play a new instrument or make fresh pasta while quarantined. Whether you're alone, with your partner or with your family, here's a list of activities you can do in the comfort of your home.
Learn a New Skill
1.

Cook
Ready for a challenge? Why not attempt to make a dish you enjoyed while travelling, make homemade bread or try your hand at baking. While you're learning a new dish, why not try one that's good for your eyes too? Discover our recipes for Asian tofu stir-fry and eye healthy spaghetti sauce specially developed for OPTOPlus by Isabelle Huot, PhD in Nutrition.


2.

Learn to apply makeup
Having fabulous makeup while wearing glasses IS possible! Visit the OPTOPLUS YouTube channel to learn how to create new beauty looks that will accentuate your frames.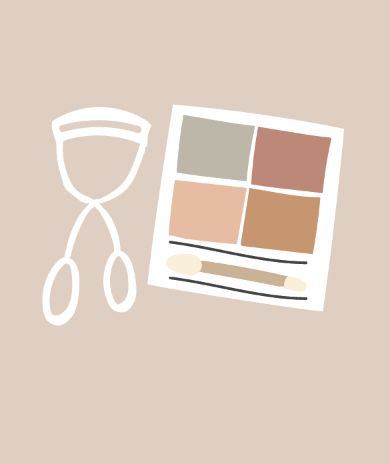 3.

Take an online course
History, art, science… eternal students will be delighted to learn that some of the world's most prestigious universities offer free online courses. Take advantage of this opportunity to complete your training or simply enrich your general knowledge!
4.

Lean to play a new instrument
Have you always dreamed of being a musician? This is the perfect opportunity to start online lessons. Have fun recording your progress and sharing it with loved ones!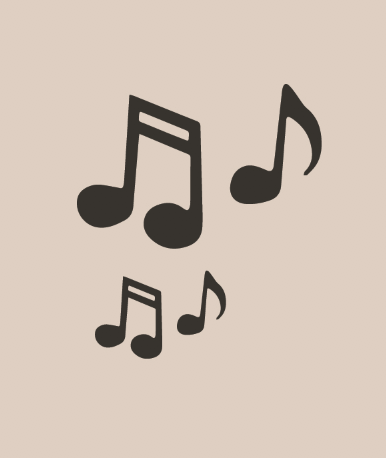 5.

Lean a new language
There are countless free language apps available. Complete a lesson a day and why not add subtitles in your new language when you're watching a movie or series!
Well-Being and Relaxation
6.

Get moving
Dance, yoga, bodybuilding, cardio… there's a wide range of apps and online videos available to get you moving. You can take a class or take advantage of a training program adapted to your level of fitness. Also consider exploring social networks; many instructors and coaches are offering their followers lessons straight from their living room!

7.

Meditate
Increased concentration, improved sleep, reduced stress… the benefits of mindfulness are no secret. There are many tools available to help get you started. You just need to explore your mind!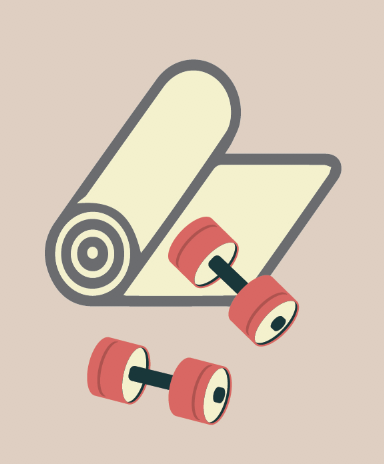 8.

Plan an at-home spa day
Create a relaxing atmosphere thanks to a few scented candles and a calming playlist. Run a warm bath and add bubbles, salts or essential oils. Pamper your skin and hair, then finish off with a mani/pedi!
Projects
9.

Create
Being quarantined is the perfect excuse to get creative. Sewing, knitting, embroidering, drawing, scrapbooking, painting… the choices are endless! Are your kids bored? Take this opportunity to craft with them and don't forget to put a rainbow in your window, it's going to be OK.
10.

Decorate
Let Pinterest boards inspire you for your future patio transformation or for one of the rooms of your house. You can also create your own DIY items to decorate your home or finally start restoring that old vintage piece of furniture collecting dust.
11.

Make your own natural products
Cleaning products, handmade soaps, facial treatments… a short online search will bring up a slew of simple recipes to help you get started. A practical, ecological and economical way to spend your time!
12.

Write
Whether you write a short story, poems that reflect your mood, the next great novel or even start a blog, it is well known that putting your thoughts on paper is a great outlet!
13.

Start your spring cleaning
Welcome longer days with the age-old tradition of spring cleaning! It's the perfect opportunity to declutter every room and make your house shine. Also remember to properly clean and fine-tune your glasses, sort your clothes and the clutter in your devices. Finally, spring is the perfect time to show your plants some love. Repot them, give them some fertilizer and clean them up paying close attention to removing dead leaves.
Entertainment
14.

Family time
Creative projects, hide-and-seek, treasure hunts, obstacle courses with furniture and cushions, bowling with plastic cups, board games… find original activities to spend time with the family! It's also a great way to reduce everyone's screen time and limit exposure to the harmful effects of blue light.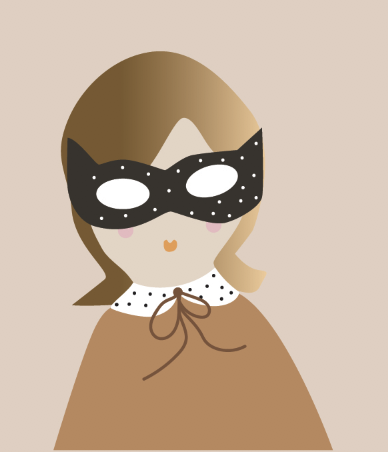 15.

Buy local
Is being quarantined making you miss shopping? Consider supporting local shops to update your spring wardrobe. To complete your look, what could be better than trendy new frames? Discover the latest spring trends for 2020 that caught our eye!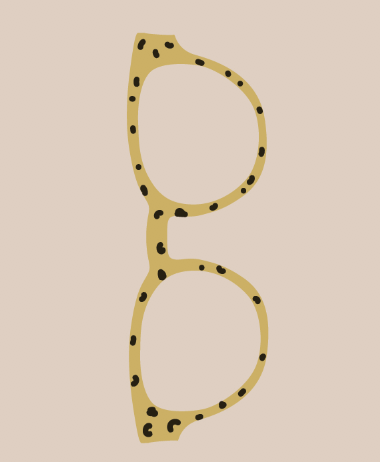 16.

Read
Did you know that many libraries offer free online access to a wide variety of digital books? Novels, biographies, poetry, culture, well-being… you can simply download a few or open a book you already have that's been collecting dust. It'll take your mind off things and you'll learn a host of interesting subjects. It's also a great opportunity to get your friends together and start a virtual book club!
17.

Listen to a podcast
Unlike books or movies, podcasts let you listen while you cook, clean the house or create artwork while listening. Humour, well-being, astrology, science, crime… there's a podcast on just about any subject you can imagine!
18.

Watch movies, series and documentaries
Our list wouldn't be complete without mentioning the wide range of films, series and documentaries available to quench your curiosity. Did you know what some festivals also offer the ability to view their programming online? Get started with the International Festival of Films on Art!
19.

Play
What could be better to fight isolation than playing with family and friends? Challenge them from a distance! General knowledge quizzes, charades, board games, crosswords… there are countless free apps and games available online. And if you are fortunate enough to be quarantined with your family, it's the perfect opportunity to dust off your collection of board games!
20.

Attend concerts and exhibits
Art and music lovers will be delighted to lean that many orchestras, operas, music bands and artists are now offering online concerts. Many museums around the world also offer interactive exhibits that can be discovered from the comfort of your living room.
Share this article