Optical Trends — Moving Towards a "Greener" Spring 2020
by Optoplus / March 2020
If there's one show that our eyes love to watch, it has to be spring with all its beautiful colors! Its timing couldn't be more perfect as natural textures and constant renewal is at the heart of glasses trends this spring. Now, more than ever, the trend towards our environmental responsibilities is taking hold.
Here is an overview of the eyewear trends that will be taking centre stage in the optical world this spring.
Look for this symbol to discover our certified organic favourites!
Vegetal Print
Why not take your veggies from your plate to your glasses! In line with current movements, nature inspired prints adorn the most fashion forward frames. The perfect pop to your simplest outfits.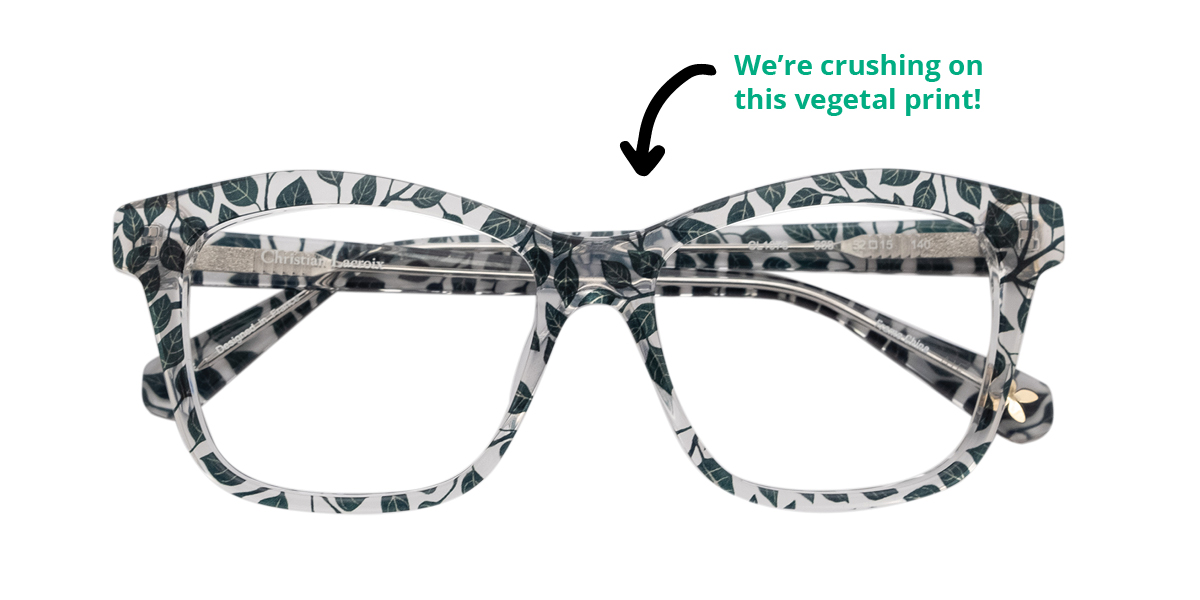 Natural Tints
Deep greens and blues, golden caramels or tortoiseshell, the most fashionable shades seem to pay tribute to Mother Nature. Nothing like adorning your sunglasses or eyeglasses with blooms to blend in with the picturesque backgrounds!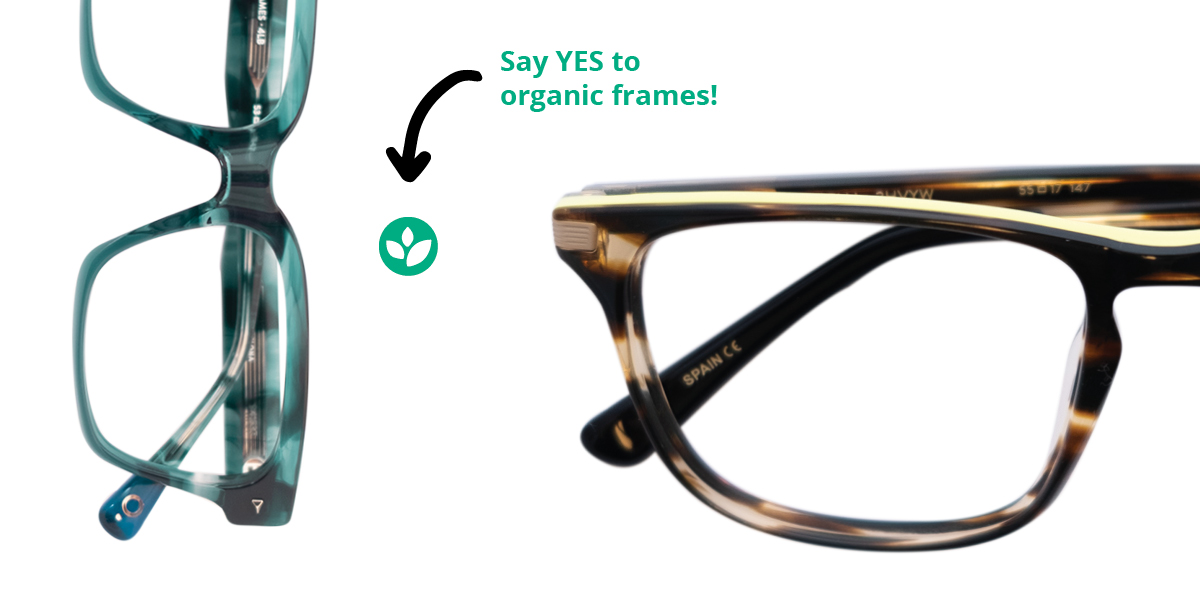 XXL Frames
Long live the 70's where oversized frames take over yesterday's micro frame trend! Say hello to long sunny days with balance and style. Whether you go for prescription glasses or sunglasses, these XXL frames suit everyone. To best achieve this look, choose acetates that play on transparency and textures.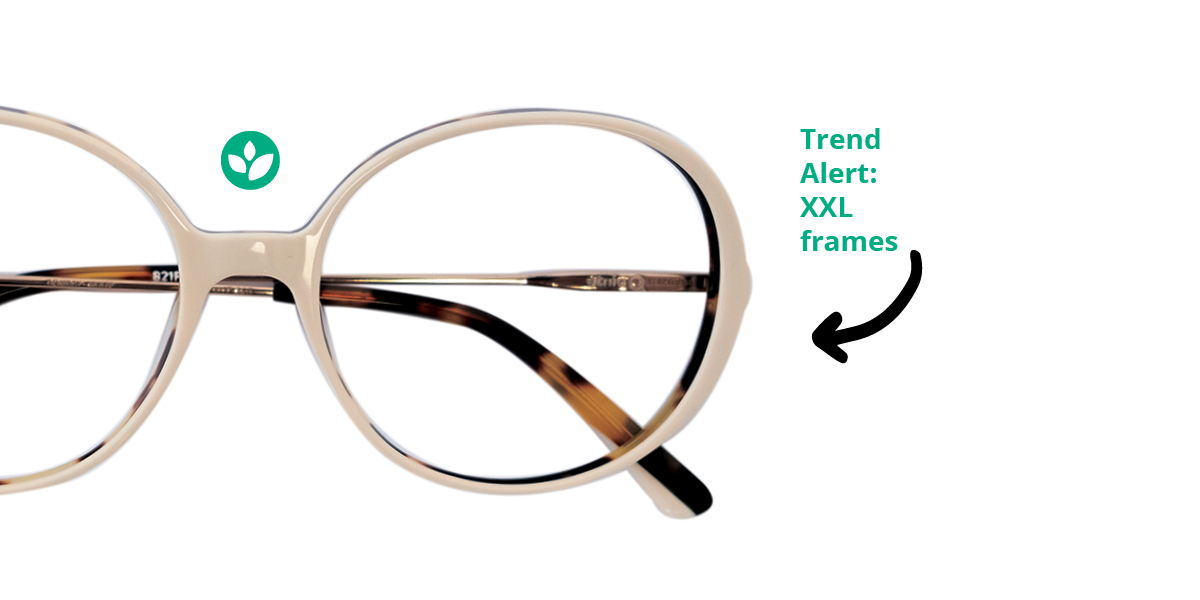 Wild Nature
Wildlife enthusiasts rejoice, cat eye frames are no longer the only way to show your true colors! Animal prints are back in full force, including the quintessential leopard print. Don't let your inner cat woman lie dormant, leopard print frames are a great option as your 2nd pair of glasses!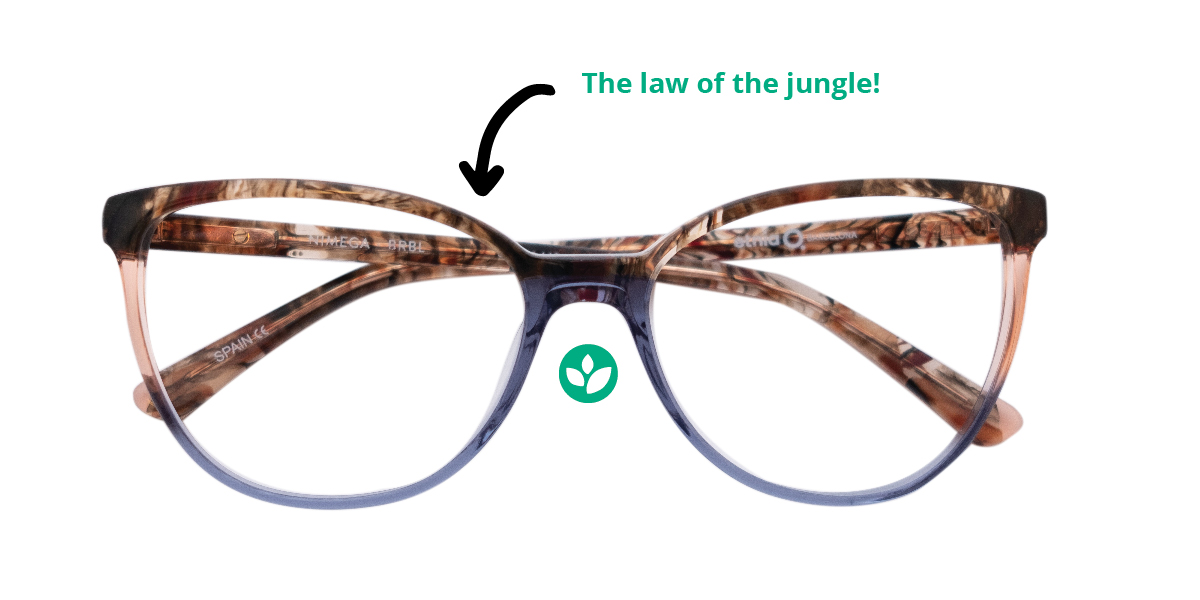 Variable Geometric Shapes
Back this season, curves give way to square-shaped glasses frames; be it tapered or bold! These shapes will give off a retro vibe and perfectly frame most face shapes.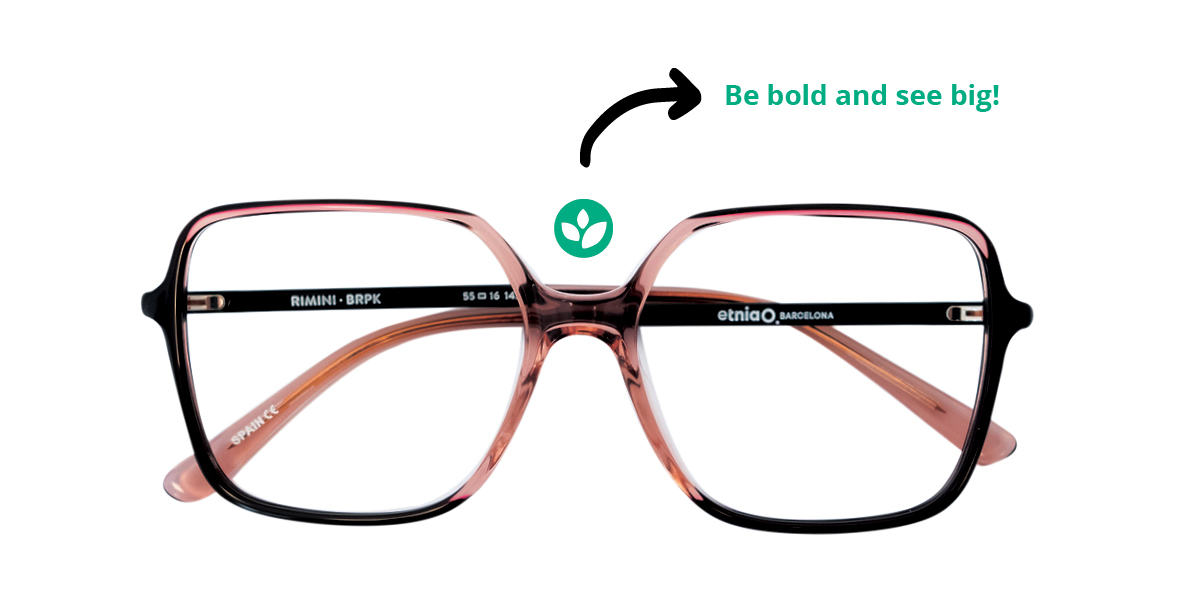 Floral Motifs
Floral motifs, on both eyeglasses and sunglasses, add sweetness and candor to any look. Delicate, they perfectly frame faces of the young and young at heart giving off a little romance.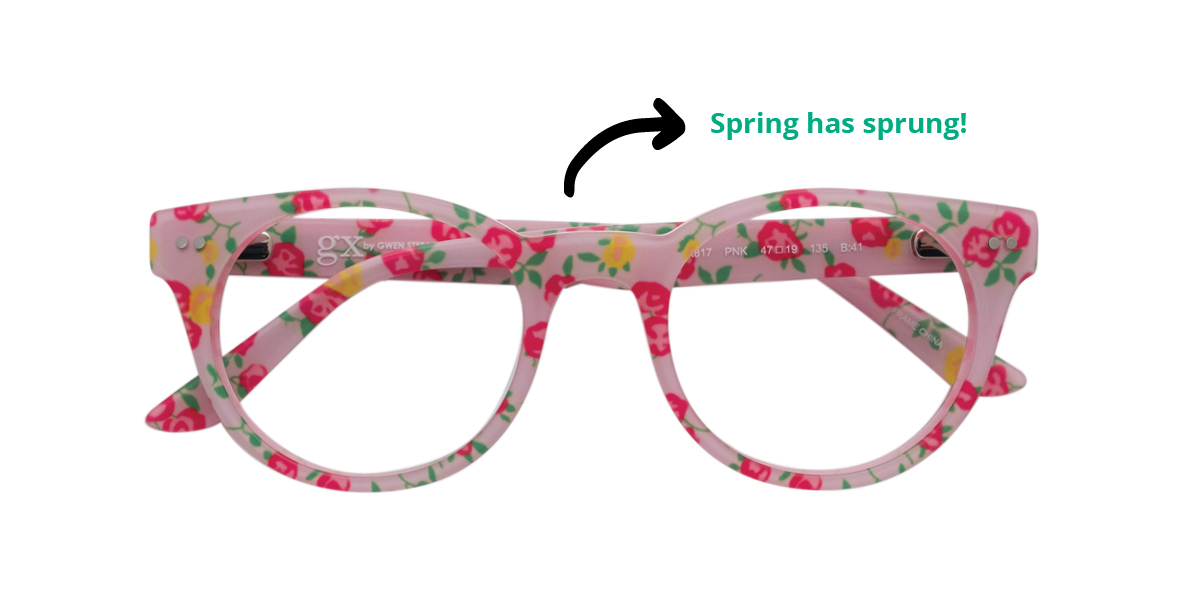 Eco-Friendly and Bio-Based Materials
The environment is front and centre of many challenges we face today. The most innovative players in the optical field act advocating bio-based, organic materials or even planting trees for certain frames sold. This is one trend we will be watching closely!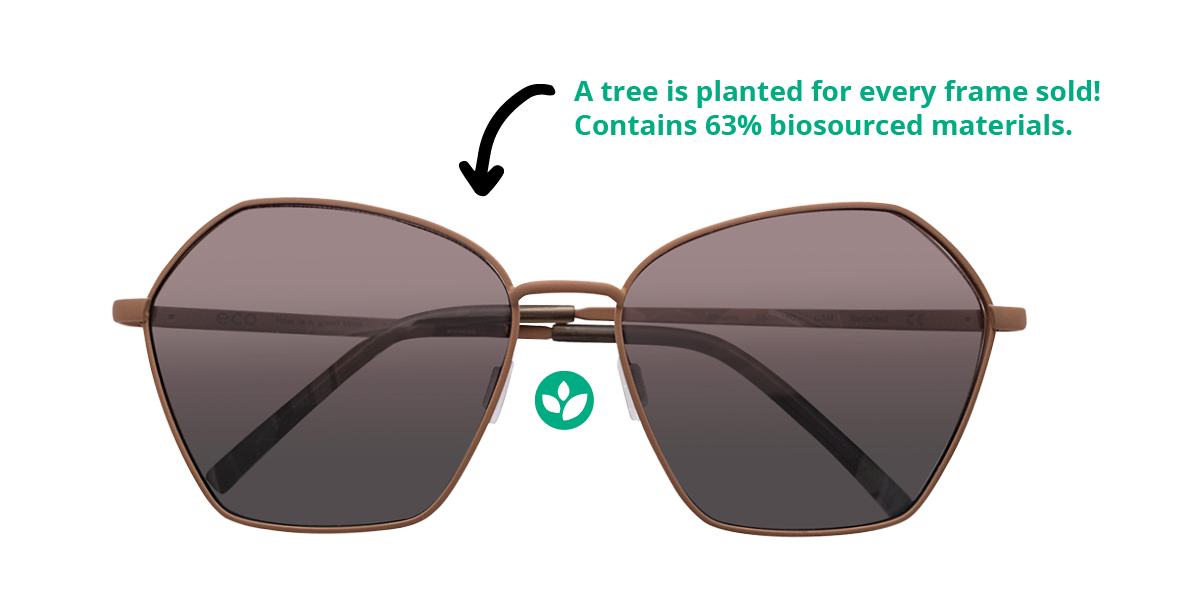 Discover the glasses frames inspired by this season's hottest trends by browsing through our OPTOPLUS Spring 2020 Lookbook.
Share this article